Northern California Representatives Doug LaMalfa (R-CA) and John Garamendi (D-CA) announced the introduction of H.R. 1269, which will accelerate the federal review of Sites Reservoir and better position the project for funding under Proposition 1. The bill also authorizes the federal government to be involved in construction of the project should it be found feasible and is an innovative new way for the federal government to participate in a locally controlled project
Northern California Representatives Doug LaMalfa (R-CA) and John Garamendi (D-CA) announced the introduction of H.R. 1269, which will accelerate the federal review of Sites Reservoir and better position the project for funding under Proposition 1, the voter-approved California water bond designed to make the state's water systems more resilient. The bill also authorizes the federal government to participate in construction of the project should it be found feasible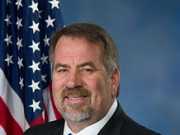 Congressman Doug LaMalfa (R-Richvale) issued the following statement after President Trump declared a federal emergency for the Oroville Dam spillway event as well as the flooding in the state caused by storms in January and February. Yesterday, Congressman LaMalfa and members of the California Delegation sent a letter to the President urging that he declare a Presidential Disaster Declaration of a Major Emergency for the Oroville Dam spillway incident that forced nearly 200,000 residents to evacuate from their homes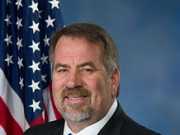 Congressman Doug LaMalfa (R-Richvale) issued the following statement after U.S. Secretary of Interior Sally Jewell issued a Secretarial Order instructing the Bureau of Reclamation (BOR) and the U.S. Fish & Wildlife Service (FWS) to release 250,000 acre-feet of water per year from California reservoirs to address the endangered Delta smelt population. This proposal would significantly cut Californians' access to water stored in Lake Shasta and would negatively impact many families and farmers around the state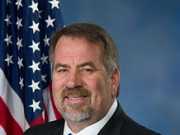 Rep. Doug LaMalfa (R-CA) today voted in support of measures to fund federal government operations and modernize California's water supply system. H.R. 2028 funds federal government operations at a $1.07 trillion level, $132 billion less than when LaMalfa first took office, and was passed on a 326-96 vote. S.612, which will improve water supply throughout California and accelerates the construction of projects like Sites Reservoir, passed on a 360-61 vote. Both bills are expected to be considered in the Senate rapidly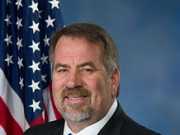 Rep. Doug LaMalfa (R-CA) led a letter urging the House Committee on Appropriations to defund lawless federal regulation of agricultural work, such as plowing fields, planting seeds, and harvesting crops. While the Clean Water Act explicitly exempts these activities, federal agencies, particularly the Environmental Protection Agency and Army Corps of Engineers, have imposed new requirements under creative interpretations of the law to penalize farmers.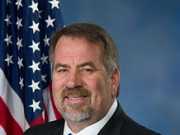 Rep. Doug LaMalfa (R-CA) today participated in a hearing of the House Natural Resources Committee's Subcommittee on Water & Power, which examined the impact of drought on California's water supplies for the coming year. The hearing also considered environmental requirements that federal agencies like the National Marine Fisheries Service claim prevent Californians from easing water rationing, despite a far wetter winter than the past several years.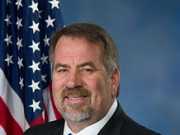 Rep. Doug LaMalfa (CA-01), Rep. David Valadao (CA-21), and two dozen lawmakers of both parties today introduced a bill to modernize water policies in California and throughout the entire Western United States with the support of the entire California Republican delegation, the Chairman of the House Natural Resources Committee, and Chairman of the Western Caucus.