WASHINGTON, D.C. – (RealEstateRama) — Rep. Doug LaMalfa (R-CA) today voted in support of measures to fund federal government operations and modernize California's water supply system. H.R. 2028 funds federal government operations at a $1.07 trillion level, $132 billion less than when LaMalfa first took office, and was passed on a 326-96 vote. S.612, which will improve water supply throughout California and accelerates the construction of projects like Sites Reservoir, passed on a 360-61 vote. Both bills are expected to be considered in the Senate rapidly.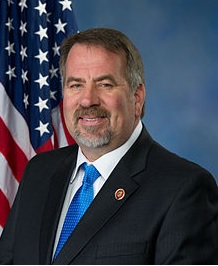 "As the 114th Congress comes to a close, House Republicans have ended the year on a strong note by passing a bill that addresses the people's priorities while ensuring the next Congress and President-elect Trump can begin working together on day one. I'm proud that this bill continues to hold the line on government spending, authorizing $132 billion less than the federal government spent during my first year in the House," said LaMalfa. "We also fund efforts to combat the opioid abuse crisis facing the nation, speed approval of the President-elects nominee for Secretary of Defense, and continue modernizing our military."   
LaMalfa also addressed the passage of S.612, the first California water supply proposal to receive support from a majority of California's delegation in the House and Senator Dianne Feinstein.
"Today the House took a major step forward to address California's water supply crisis, passing legislation modernizing operations and advancing projects like Sites Reservoir with strong bipartisan support," LaMalfa added. "This compromise agreement doesn't give anyone everything they want, but it does protect North State water rights, improve water reliability in our area, and help build the reservoirs we need to secure California's economic future. With bipartisan support in the Senate, relief for our farms, families and communities is finally on the horizon."
Key North State components of the House amendment to S.612, which may be read here, include the following:
Ironclad protections for the North State's senior water rights and language ensuring that any additional water provided South of the Delta is not taken from North State allocations. (Subtitle J, Section 4005)
Significant improvements in deliveries for less senior North State water right holders, ensuring that even in droughts they receive at least 50% allocations. (Subtitle J, Section 4005)
A new system of authorizing surface water storage projects, including Sites Reservoir, that will speed construction of the infrastructure 67% of Californians voted for in passing Proposition 1 in 2014. The bill also directs $335 million in federal funding toward storage projects. (Subtitle J, Section 4007)
Language ensuring that businesses impacted by new storage projects are not only compensated fairly, but have the opportunity to construct replacement facilities on federal land. This provision is intended to protect marinas, resorts, and others who could be impacted by a raised Shasta Dam. (Subtitle J, Section 4008)
Requirements that a greater portion of South of Delta water supplies be diverted and stored during winter storms, when doing so does not impact North State supplies or the environment. The current system pits North and South against one another for access to Lake Shasta and other reservoirs during California's dry summers. This provision allows the South to store additional water that was never available for use by the North and has no environmental necessity. (Subtitle J, Section 4003)
Source: Rep. Doug LaMalfa