Washington, DC – (RealEstateRama) — Congressman Doug LaMalfa (R-Richvale) issued the following statement after U.S. Secretary of Interior Sally Jewell issued a Secretarial Order instructing the Bureau of Reclamation (BOR) and the U.S. Fish & Wildlife Service (FWS) to release 250,000 acre-feet of water per year from California reservoirs to address the endangered Delta smelt population. This proposal would significantly cut Californians' access to water stored in Lake Shasta and would negatively impact many families and farmers around the state.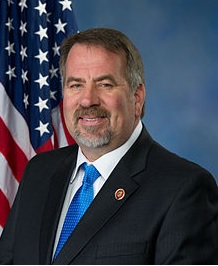 LaMalfa said: "For the second year in a row, Washington bureaucrats are trying to take water that could supply millions of Californians in order to let it flow to the ocean unused. On average, one acre-foot of water is enough to supply two families of four for an entire year. This wasteful proposal is based on flawed logic that is not supported by scientific evidence and directly contradicts the National Marine Fisheries' plan to keep more water in Shasta Dam to maintain cold water for salmon habitat. Once again, federal agencies contradict each other and, once again, they do so without the best interest of North State residents in mind. The Fish & Wildlife Service plan will hurt Californians without helping fish, and federal agencies simply must do better."
At $500 per acre-foot, releasing 250,000 acre-feet of water would cost $125 million. Modern scientific studies suggest there is no correlation between spring flows and the abundance of Delta smelt in the summer or fall. Some even suggest increasing flows may adversely impact the Delta smelt population.
If both the National Marine Fisheries Service plan to retain water in Lake Shasta for salmon habitat and the Interior proposal to release water for Delta smelt were adopted, federal agencies would reserve the majority of Lake Shasta's water storage for environmental purposes.
Congressman Doug LaMalfa is a lifelong farmer representing California's First Congressional District including, Butte, Glenn, Lassen, Modoc, Nevada, Placer, Plumas, Shasta, Sierra, Siskiyou and Tehama Counties.
Source: Congressman Doug LaMalfa