WASHINGTON, DC – (RealEstateRama) — Congressman Doug LaMalfa (R-Richvale) issued the following statement after President Trump declared a federal emergency for the Oroville Dam spillway event as well as the flooding in the state caused by storms in January and February. Yesterday, Congressman LaMalfa and members of the California Delegation sent a letter to the President urging that he declare a Presidential Disaster Declaration of a Major Emergency for the Oroville Dam spillway incident that forced nearly 200,000 residents to evacuate from their homes.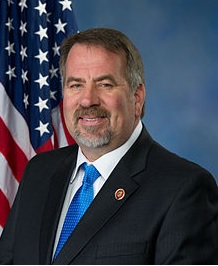 The federal disaster declaration directs the Federal Emergency Management Agency (FEMA) to provide disaster relief efforts with 75% of the cost being funded by the federal government.
LaMalfa said: "I applaud the President's swift action in making this emergency declaration for the people of Northern California. This decision is critical for the safety and wellbeing of the thousands of people who were forced to evacuate their homes at a moment's notice. This funding will allow us to appropriately allocate the necessary personnel and equipment to provide relief and ensure safety. President Trump has shown that he understood the timely nature of this situation and was listening to those of us in the California delegation who requested this aid and for that, I thank him."
The text of President Trump's announcement of the disaster declaration is as follows:
THE WHITE HOUSE
Office of the Press Secretary
FOR IMMEDIATE RELEASE
February 14, 2017
President Trump Approves California Emergency Declaration
The President today declared an emergency exists in the State of California and ordered Federal assistance to supplement State, tribal, and local response efforts due to the emergency conditions resulting from the potential failure of the emergency spillway at Lake Oroville Dam beginning on February 7, 2017, and continuing.
The President's action authorizes the Federal Emergency Management Agency (FEMA), Department of Homeland Security, to coordinate all disaster relief efforts, which aim to alleviate the hardship and suffering caused by the emergency on the local population and to provide appropriate assistance for required emergency measures. These relief efforts are authorized under Title V of the Stafford Act to save lives, to protect property and public health and safety, and to lessen or avert the threat of a catastrophe in the counties of Butte, Sutter, and Yuba.
Specifically, FEMA is authorized to identify, mobilize, and provide, at its discretion, equipment and resources necessary to alleviate the effects of the emergency. Emergency protective measures, limited to direct Federal assistance, will be provided at 75 percent Federal funding.
Robert J. Fenton, Acting Administrator, Federal Emergency Management Agency (FEMA), Department of Homeland Security, named Timothy J. Scranton as the Federal Coordinating Officer for Federal recovery operations in the affected areas.
Congressman Doug LaMalfa is a lifelong farmer representing California's First Congressional District, including Butte, Glenn, Lassen, Modoc, Nevada, Placer, Plumas, Shasta, Sierra, Siskiyou and Tehama Counties.
Source: Congressman Doug LaMalfa
Contact: Phone: (530) 223-5898