WASHINGTON, D.C. – (RealEstateRama) — U.S. Rep. Mike Thompson (CA-05) released the following statement today in response to the inclusion of a controversial California water provision in the Water Infrastructure Improvements for the Nation Act (WIIN).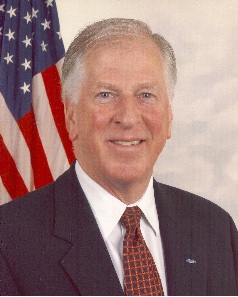 "This misguided provision threatens aid to Flint and billions of dollars for projects across our country, all to satisfy thirsty agriculture interests in California's Central Valley. It is opposed by the White House, and Members of the Delta delegation in Congress. Even our Senators do not agree on whether this is best for California. The blind disregard for facts and expert feedback by the sponsors of this measure is downright dangerous.
"The provision would pump more water south from the Delta in violation of bedrock conservation laws, setting a terrible precedent for environmental protections nationwide. Approval of this bill is an implicit vote against the Endangered Species Act.
"Notwithstanding the much-needed funding for critical infrastructure in this title, I have serious concerns about the advantages given to certain construction projects without proper oversight. Furthermore, this leaves the door open for federal funding of California's controversial Delta tunnels proposal. The bill would kill thousands of jobs across our state and the Pacific Northwest, all for the empty promise of funding from Republican-controlled spending committees.
"Should this pass, not only would our district, Delta and North of Delta agriculture, and salmon habitats of California suffer, but Republicans have provided on-the-record assurance that they're not finished — this is just a preview of the catastrophic environmental policy to come. Now is not the time to undermine the protections for communities and ecosystems that Congress has fought to protect, it's the time to stand strong and support them.
"The provision should be removed from the WIIN bill to ensure passage of the underlying bipartisan package, so we can finally authorize infrastructure projects and the long-overdue aid to residents of lead-poisoned Flint, Michigan, without jeopardizing the water supply of millions of Californians."