Ex Blackstone exec to grow private client arena on a national basis
Los Angeles, CA – (RealEstateRama) — Michael Collins has joined global real estate investment firm Kennedy Wilson as executive managing director. In this newly created position, he is responsible for expanding the firm's private client arena by focusing on private banks, family offices and Registered Investment Advisors (RIA) on a national basis. Collins will also serve on Kennedy Wilson's Investment Committee.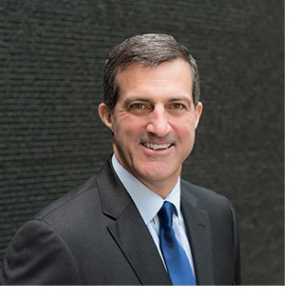 "As we continue to grow our asset portfolio, we saw an opportunity to build a team and a platform that would allow us to enhance our presence with private banks and family offices that are constantly seeking well-qualified advisors," said Nick Colonna, president of commercial investments and fund management at Kennedy Wilson. "With almost 20 years of experience in the capital markets and real estate industry, Michael brings a wealth of knowledge that will allow us to continue to expand our footprint in this area."
Prior to joining Kennedy Wilson, Collins served as a principal at The Blackstone Group, where he was a part of a private client sales team that raised more than $7 billion in 2015 and $5 billion in 2014. Previous positions include serving as a senior vice president with Cole Real Estate Investments and Eaton Vance, as well as vice president with Lord, Abbett & Co.
Well versed in all aspects of the real estate industry, Collins spent seven years as a civil and environmental engineer prior to moving into the financial services industry.
Collins graduated with his MBA from the Simon School of Business at the University of Rochester in 1999. He also completed his master's in civil engineering in 1992 and his bachelor's degree in statistics at the University at Buffalo in 1989.
About Kennedy Wilson
Kennedy Wilson (NYSE:KW) is a global real estate investment company. We own, operate, and invest in real estate both on our own and through our investment management platform. We focus on multifamily and commercial properties located in the Western U.S., UK, Ireland, Spain, Italy and Japan. To complement our investment business, the Company also provides real estate services primarily to financial services clients. For further information on Kennedy Wilson, please visit www.kennedywilson.com.
Contact:
Katherine Lambert
310-373-0103
klambert (at) hoytorg (dot) com