IRVINE, Calif. – (RealEstateRama) — The Muller Company, a full-service real estate company specializing in management, investment and development of commercial real estate in the western United States, announced today that two Southern California medical office buildings owned and managed by The Muller Company have received the 2016 The Outstanding Building of the Year® (TOBY) Award by the Building Owners and Managers Association (BOMA) in each of their respective markets. The award is considered the most prestigious and comprehensive program of its kind in the commercial real estate industry, recognizing quality in buildings and rewarding excellence in building design, operation and management.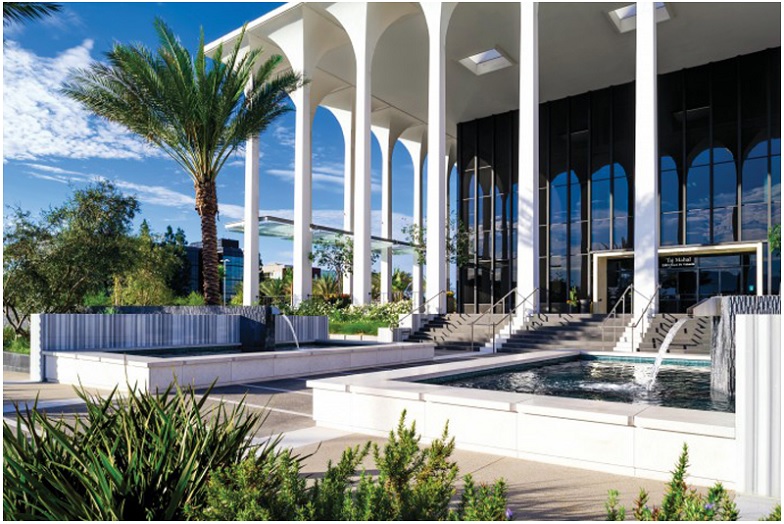 The Taj Mahal Medical Center, located at 23521 Paseo de Valencia in Laguna Hills, Calif., received The Outstanding Building of the Year® (TOBY) Award by the Building Owners and Managers Association of Orange County in the category of Medical Office Buildings. The Taj Mahal Medical Center is a three-story, 89,000-square-foot landmark mid-century modern building, which was transformed into a "Class A" state-of-the-art medical office building. Situated on a raised podium across the street from Saddleback Memorial Hospital, the neoclassical contemporary architecture is reminiscent of similar landmark buildings like the Kennedy Center in Washington, D.C., the Lincoln Center in New York and the Dorothy Chandler Pavilion at the Los Angeles Music Center in Los Angeles. The building is also walking distance to the Laguna Hills Mall, which is currently under renovation and has been renamed Five Lagunas, and Laguna Woods Village (formerly known as Leisure World). Suzi Mier, CPM is the property manager for the building and Mark Zuvich and Eric Tse of Zuvich Commercial Advisors, Inc. of Irvine, Calif., are the leasing agents. For more information about the Taj Mahal Medical Center, see tajmahalmedicalcenter.com.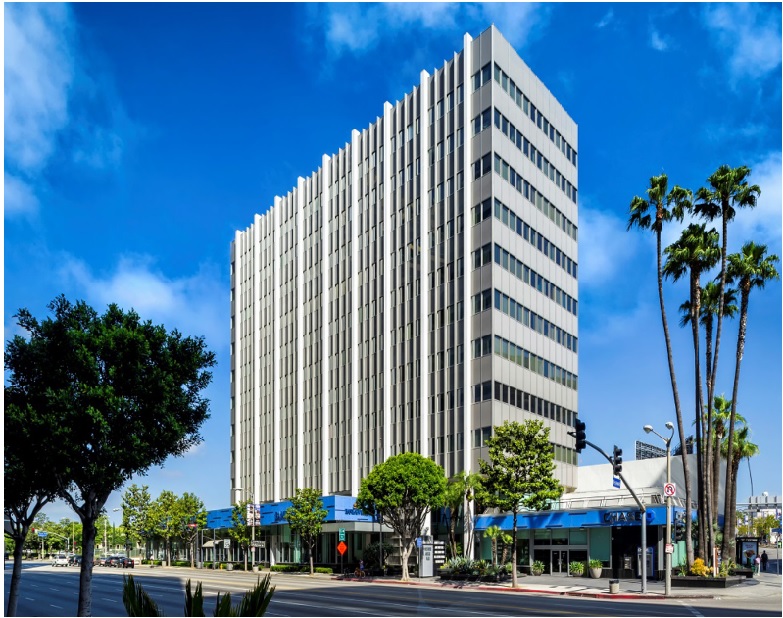 Westwood Medical Plaza, located at 10921 Wilshire Boulevard in Los Angeles, received its third TOBY Award from the Building Owners and Managers Association of Los Angeles in the category of Medical Office Buildings this year. Located at the entrance to the University of California, Los Angeles (UCLA) campus and walking distance to restaurants, boutiques and movie theatres, Westwood Medical Plaza is a 12-story, 155,000-square-foot "Class A" medical office building. The building offers spectacular views of Los Angeles and features an art deco-style, grand lobby entrance and structured parking with valet. Serving the Westwood community for nearly 53 years with over 1,200 daily visits and recently renovated in 2016, Westwood Medical Plaza is home to over 90 specialists in the field of fertility, dermatology, physical therapy and Lasik eye surgery. The property manager for the building is Amy D. Martin, CPM, RPA, FMA, and LEED Green Associate. Christian Holland with Coldwell Banker Westmac in Los Angeles is the leasing agent. For more information about the Westwood Medical Plaza, see westwoodmedicalplaza.com.
"We are very proud of the work we have done to renovate these two iconic buildings in order to provide our tenants with a state-of-the-art facility and outstanding amenities," said Jon M. Muller, principal of The Muller Company. "It is very rewarding to know that our high standards of excellence are not only recognized by our clients but also recognized by our peers in the property management community."
Muller continues, "The Muller Company takes great pride in our proactive approach to managing our buildings. We look for ways to increase an asset's value through multiple value-add strategies as well as lowering operating costs and expenses. Additionally, retaining existing tenants and filling vacancies are always a top priority. We have the best people in the business and the multiple awards are a result of The Muller Company's dedicated team."
About BOMA International
The Building Owners and Managers Association (BOMA) International is a federation of 91 BOMA U.S. associations and 18 international affiliates. Founded in 1907, BOMA represents the owners and managers of all commercial property types including nearly 10.5 billion square feet of U.S. office space that supports 1.7 million jobs and contributes $234.9 billion to the U.S. GDP. Its mission is to advance a vibrant commercial real estate industry through advocacy, influence and knowledge. BOMA International is a primary source of information on building management and operations, development, leasing, building operating costs, energy consumption patterns, local and national building codes, legislation, occupancy statistics, technological developments and other industry trends. Visit boma.org for more information.
About The Muller Company
The Muller Company is a privately held real-estate investment, development and management firm with a proven track record of enhancing the value of their properties. Since its inception in 1979, The Muller Company has acquired and operated over 30 million square feet of office, industrial and retail space. The Muller Company has assembled a property portfolio of over $4 billion in value, across greater Los Angeles, Orange County, San Diego County, the Inland Empire, Northern California and Arizona. With over 35 years of experience in acquiring and repositioning commercial properties, The Muller Company has partnered with institutional owners such as Blackstone, Green Oak, Northlight Financial, Harbert Management, Walton Street Capital, Colony Capital, GE Capital, Rockwood Capital, PCCP and Oak Tree Capital just to name a few. See themullercompany.com.