WASHINGTON, DC – (RealEstateRama) — Congressman John Garamendi (D-Davis, Fairfield, Yuba City) issued the following statement after the Federal Emergency Management Agency (FEMA) approved Governor Jerry Brown's request for an Emergency Disaster Declaration in response to the Oroville Dam spillway situation and a Major Disaster Declaration as a result of the January storms: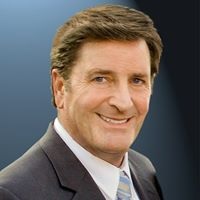 "I'd like to thank FEMA, Governor Brown, and county officials in Butte, Sutter and Yuba counties for working together to quickly secure assistance for the communities impacted by the Oroville Dam emergency." Garamendi said. "This federal aid will bring relief to the people of Yuba, Sutter, and Butte Counties, and give local governments the resources to make the area safe."
This week, Congressman Garamendi met with emergency personnel, as well as constituents who were evacuated from their homes due to possible risk of flood from collapse of the emergency spillway. FEMA's issuance of direct federal assistance means that if the counties and state do not have adequate resources to meet the needs that arise from the Oroville Dam emergency spillway incident, FEMA is authorized to direct relevant federal agencies to provide the needed assistance. Unrelated to the Oroville event, FEMA will also be providing support to 34 counties that were impacted by the January storms.
Source: Congressman John Garamendi