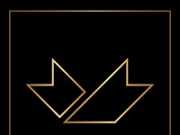 Mercer Vine, an innovative leader in Los Angeles luxury real estate, has listed the fully re-imagined home at 627 N. Palm Drive for $15.995 million. First built in 1929, the home's original architect was the vision of renowned architect Ralph Flewelling. After the complete redesign, STANDARD Architecture created a truly unique homage to Spanish Colonial and classic Beverly Hills design located in the heart one of the world's top luxury destinations.
More
...
With plans to grow to 50 agents this year, the emerging real estate firm is built on a foundation of collaboration and client experience. Mercer Vine, a new leader in Southern California luxury real estate, has formally launched its brand by listing 10 properties in some of Los Angeles' most exclusive neighborhoods. The properties, many of which are undergoing extensive high-end upgrades, have an estimated post-renovation value of $260 million
Mercer Vine, an emerging leader in Los Angeles luxury real estate, has announced its exclusive listing of 1312 Beverly Grove Place in Beverly Hills, California for $6,495,000. "This house is the essence of California living, ushering in year-round sunlight through expansive windows and grand ceilings," said Adam Rosenfeld, founding partner at Mercer Vine and one of the property's listing agents.
Torrance, CA - August 9, 2013 - (RealEstateRama) -- Mountain Real Estate Capital (MREC) announces the formation of a new venture with Warmington Residential to acquire and develop 48 lots located within the prestigious Stellan Ridge community in Riverside, Calif. This is the first partnership between MREC and Warmington. The hilltop project will offer one to eight acre lots with expansive views of the surrounding area. Warmington will build luxury single-level homes ranging in size from 3,400 square feet to over 4,100 square feet. The floor plans will allow homebuyers to highly customize their homes by selecting from a wide range of available options including a 400-square-foot detached living space and up to 6 bedrooms and a 6-car garage
Torrance, CA - November 2, 2012 - (RealEstateRama) -- Auction.com, the nation's leading online real estate marketplace, and its Luxury Home Division (http://www.auction.com/luxury) will auction a Coronado luxury home that possesses dramatic views of the Pacific Ocean and San Diego skyline Dec. 3-5.
Torrance, CA - October 31, 2012 - (RealEstateRama) -- When buying or selling a home, it has always been vital to have an agent who understands the local market and the complexities behind each transaction. However, as the multifaceted real estate business continues to evolve, it is increasingly important to find an agent that can wear many hats and provide a stylized, hands-on approach to each home.
Torrance, CA - May 18, 2012 - (RealEstateRama) -- Auction.com (www.auction.com), the nation's leading online real estate marketplace, will auction an oceanfront estate on the Newport Beach coastline. Online bidding opens Monday, May 21 and closes the evening of Wednesday, May 23.