LOS ANGELES – January 14, 2015 – (RealEstateRama) — The latest Sotheby's International Realty Greater Los Angeles Market Report reveals that Pacific Palisades more than doubled the number of luxury homes sold in the last quarter of 2015 versus the last quarter of 2014.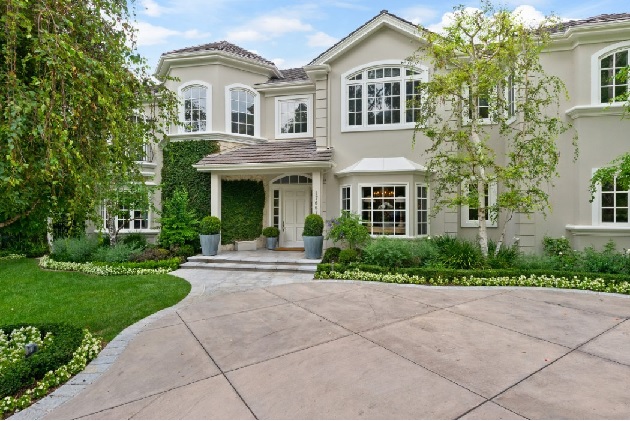 From October-December, 28 homes sold in the Palisades for more than $3 million, which was a 133 percent increase over the 12 homes sold during the same period last year. The other big mover was the Beverly Hills Post Office submarket, which sold 19 $3 million+ homes, four more than last year. Brentwood (24 homes), Beverly Hills (21) and Sunset Strip (21) also made the top five with relatively consistent year-over-year totals.
"The continuing Rick Caruso redevelopment plan for Palisades Village, coupled with many single family home investors flowing into the market, has made Pacific Palisades one of the most consistent luxury markets throughout 2015 with steadily increasing sales volume and prices," said Frank Symons, executive vice president and chief operating officer of Sotheby's International Realty – Western Region. "This consistency, along with what we are seeing in other desired markets such as Malibu and Beverly Hills, underscores the ongoing strength of luxury real estate in Southern California."
Below are the top five Greater Los Angeles Markets with the most luxury homes increase sold from October through December 2015:
Market Number of Homes Sold – Oct.-Dec. 2015 Number of Homes Sold – Oct.-Dec. 2014 Percent Change
Year Over Year
Pacific Palisades 28 12 133%
Brentwood 24 26 -8%
Beverly Hills 21 20 5%
Sunset Strip 21 24 -13%
Beverly Hills Post Office 19 15 27%
Malibu Beach had the top average price for luxury homes from October-December at $9.8 million, followed by Bel Air-Holmby Hills and Beverly Hills. The fourth quarter's top five single-family luxury markets by average selling price were:
Luxury Market Average Sold Price
Oct.-Dec. 2015
Malibu Beach $9,842,857
Bel Air – Holmby Hills $8,649,818
Beverly Hills $8,331,336
Brentwood $7,569,989
Malibu $6,875,286
About Sotheby's International Realty, Inc.
Sotheby's International Realty was founded in 1976 as a real estate service for discerning clients of Sotheby's auction house and represents fine properties at a range of price points. Today, Sotheby's International Realty, Inc. operates brokerage offices in key metropolitan and resort markets, including Manhattan, NY; the Hamptons, NY; Greenwich, CT; Cape Cod, MA; Palm Beach, FL; Houston, TX; Los Angeles, CA; Beverly Hills, CA; Brentwood, CA; Pasadena, CA; Santa Barbara, CA; San Francisco, CA; Sonoma, CA; Monterey Peninsula, CA; and Santa Fe, NM.


Sotheby's International Realty, Inc. (www.sothebyshomes.com) is part of NRT LLC, the nation's largest residential real estate brokerage company, and a member of the Sotheby's International Realty® network, which currently has more than 18,000 independent sales associates located in approximately 825 offices in 61 countries and territories worldwide. NRT, a subsidiary of Realogy Holdings Corp. (NYSE: RLGY), operates Realogy's company-owned real estate brokerage offices.