Washington, D.C. – (RealEstateRama) — U.S. Representative Ed Royce (R-Calif.) questioned witnesses on the merits of the United States reaching a covered agreement with the E.U. during a Housing and Insurance Subcommittee hearing entitled "The Impact of International Regulatory Standards on the Competitiveness of U.S. Insurers: Part II."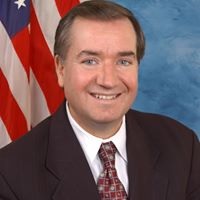 "I am concerned that Congress may be exporting the state vs. federal 'turf war' into the international arena to the detriment of U.S. companies and consumers.The U.S. has much to gain by moving forward with a covered agreement on reinsurance collateral with the EU. Formal negotiations would give the U.S. leverage in discussions about equivalency under the European Solvency II regime. Simply put, without action, U.S. companies lose," Rep. Royce first remarked.
"Mr. Torti, I have some questions for you as a reformed insurance commissioner. Much to my chagrin – and I assume yours as well, the NAIC hasn't prioritized collateral reform. That's what I wanted to talk to you about. In 2011, the NAIC's certified reinsurer provisions are still not an accreditation standard. A long time has passed! And a third of states haven't modernized their laws – including major states like Texas and Illinois. Moreover, states who have modernized their reinsurance laws have not done so in uniform fashion unfortunately. Mr. Torti, in November 2014 you told NAIC's reinsurance task force that you 'believed that uniformity is an important consideration, and … 'that this should be taken to the [accreditation] committee for further discussion.' But then NAIC testified to us last September that it was going to 'in November, start the conversation about accreditation for credit for reinsurance, that's a hammer we have.' With the Model passed in 2011, seasoned three years, then referred by you as 'an important consideration" in 2014, shouldn't the accreditation conversation have been finished rather than beginning in November 2015? Why didn't the NAIC listen to you and prioritized this?" asked Rep. Royce.
"I just want to clarify, I no longer represent the NAIC. I cannot speak for the NAIC. I can explain the accreditation process and I can give you just a very brief description of why in 2011 it wasn't immediately ratified or considered to be an accreditation standard. Generally the way the accreditation program works is that if a state implements a more stringent requirement than the accreditation requirement, it is in compliance with the accreditation program. Prior to the implementation of the new credit for reinsurance standard, 100% collateral was the standard which was considered to be a higher standard," answered Mr. Joseph Torti, Vice President of Regulatory Affairs at Fairfax (US) Inc., on behalf of the Property Casualty Insurers Association of America.
"Given the NAIC's inability to act in the six years since Congress made this a priority, I assume you now support Treasury negotiating a covered agreement on collateral and using this as leverage in the equivalence discussion?" continued Rep. Royce.
"I do support equivalency and mutual recognition being the primary concern in the covered agreement discussions. It is absolutely necessary as an industry that we attain equivalency so we are not disadvantaged," said Torti.
"Do you support Treasury negotiating that covered agreement?" pressed Rep. Royce.
"I do," concluded Torti.
"Ms. Cobb, the purpose of this hearing is to examine whether international regulatory standards might be harmful to U.S. insurers. I'd like to clarify that I do not consider the new covered agreement negotiations to be an imposition of an 'international regulatory standard' – but rather a bilateral discussion about removing barriers or potential barriers on both sides of the Atlantic and an acceptance of each other's domestic supervision. Indeed, my understanding is that the U.S. insurance industry broadly favors pursuing the agreement because it is aimed at resolving the 'equivalence' issue under Solvency II, to the benefit of US insurers operating in the E.U. Is that a fair statement in your opinion? Does ACLI support the covered agreement negotiations?" concluded Rep. Royce.
"Yes, it is a fair statement. We support negotiation of a covered agreement. Our board asked that state insurance regulators be included in those discussions, of course as our prudential supervisors," replied Ms. Carolyn Cobb, Vice President and Chief Counsel for Reinsurance and International Policy at the American Council of Life Insurers.
Watch Rep. Royce's questioning of the witnesses by clicking here.
Rep. Royce is Chairman of the House Foreign Affairs Committee and a senior member of the House Financial Services Committee.
Contact: Saat Alety (202-225-4111)
Source: U.S. Representative Ed Royce