WASHINGTON – (RealEstateRama) — Congressman John Garamendi (D-Fairfield, Davis, Yuba City), the representative for 200 miles of the Sacramento River located in the 3rd Congressional District, introduced legislation that would modernize California's water management policies and provide short-term and long-term solutions to alleviate California's ongoing drought. The legislation is specifically designed to align with Proposition 1, the water bond recently passed by California voters. This will ensure that federal, state and local agencies will be able to fully coordinate on the implementation of the projects funded and authorized by the bill.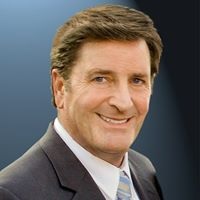 "This legislation will accomplish three vital tasks," said Garamendi. "First, it will use the latest available science and real-time monitoring of endangered fish to assure their protection while maximizing water deliveries. The operational directives within the bill remain consistent with the Endangered Species Act and existing biological opinions. Second, it will provide short-term relief to the communities hit hardest by California's ongoing drought. And third, it will fully fund the long-term infrastructure we need to maximize our efficiency and become more resilient to California's drier climate."
The bill already has support from a variety of stakeholders in local government and environmental advocacy. "The bill includes proposals to promote regional water self-sufficiency by helping local agencies develop new water supplies and better manage existing supplies," said David Guy, President of the Northern California Water Association. "In addition to improved water supplies for cities, rural communities and farms, the bill also includes provisions to aid birds along the Pacific flyway and promote the recovery of endangered Sacramento Valley salmon runs. We encourage Congress to include these measures in any final drought relief legislation."
Jeff Volberg, Director of Water Law and Policy for the California Waterfowl Association, said: "The bill provides real, and much needed, help to California's national wildlife refuges and state wildlife management areas. The bill also provides relief to California's farmers, without taking water away from migratory waterfowl."
The language of the bill mirrors that of S. 2533, recently introduced in the Senate by Sen. Dianne Feinstein (D-CA).
Source: Congressman John Garamendi