RealEstateRama
Royce Calls for Affordable Housing Policies That Get Americans Back on their Feet
Royce Calls for Affordable Housing Policies That Get Americans Back on their Feet
WASHINGTON – (RealEstateRama) — U.S. Representative Ed Royce (R-Calif.) questioned witnesses on the success of the U.S. Department of Housing and Urban Development's (HUD) Moving to Work (MTW) pilot program during a Housing and Insurance Subcommittee hearing entitled "The Future of Housing in America: A Comparison of the United Kingdom and United States Models for Affordable Housing."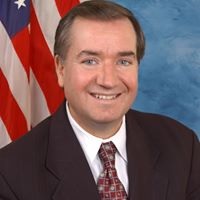 "The success of affordable housing programs should be judged on outcomes and how they are helping Americans get back on their feet, not necessarily by the amount of taxpayer dollars spent. HUD has a program, Moving to Work, that fits the bill of a 'success' in this regards. In my district, the Housing Authority of the County of San Bernardino oversaw an annual 24.6% reduction of unemployed household heads and a 52.4% average income jump for those participating in the MTW program. Mr. Gentry, you know the difficulties facing those seeking affordable housing in Southern California. What has the San Diego Housing Commission's track record with MTW been? How does localized control of funding allocation, as is more commonplace in the United Kingdom, contribute to efficiency?" asked Rep. Royce.
"I think the Moving to Work program has been essential to what San Diego's success has been. We've been able to utilize savings from efficiencies in the Moving to Work program to better address homeless services. We've been able to focus on our families to increase the level of degree the type of work the families do. One of our successes has been getting more families to work, [MTW] has been absolutely essential. Part of what we need to do is to make sure that our residents as much as possible have the same choices in life as those who are not residents of public housing or in a Section 8 program. That is, they can live where they want to live, work where they want to work, and associate with who they want to associate with. So we think our [MTW] program has been very useful in helping people increase their choices, and increase their economic station in life as well," answered Mr. Richard Gentry, President and Chief Executive Officer of the San Diego Housing Commission.
"Mr. Russ, you testified both to the success of the MTW but also how, and I'll quote here, 'the current public housing system, including HUD itself, rationalizes structure and process over social outcomes.' Is the reluctance of HUD to expand MTW an example of this philosophy?" continued Rep. Royce.
"I think that is a really good program. I have a bias toward MTW, as we are a MTW agency. There are a couple factors at work. The first is, when you receive a MTW designation, the relationship you have with the Department is fundamentally altered. You have an agreement, and that agreement has value and meaning in the sense of a contract. There is more of a pure relationship with the Department than not. Frankly, that always doesn't sit well in terms of how the Department's rules and regulations are promulgated. At times, in my own view, there is a lack of understanding of the MTW agreement itself. It's a very powerful document. I think that the reluctance is that you have this fear that somehow by giving a locality this designation, it would turn in the wrong direction," answered Mr. Gregory P. Russ, Executive Director of the Cambridge Housing Authority.
"I think it's a win-win. It is decentralized, and there might be some concern with the decentralization. It's of course flexible. I think at the end of the day, it's time to advance this from a pilot program. We've had 20 years of demonstrations, and we have communities that could obviously really utilize the program. I've lent my support to H.R. 5137, which is Majority Leader Kevin McCarthy's bill called the Moving to Work Reform and Expansion Act. I would hope [HUD] itself could get behind this concept. We would have bipartisan support for it for the reasons I cited earlier," concluded Rep. Royce.
Watch Rep. Royce's questioning of the witnesses here or by clicking on the image below:
Contact: Saat Alety (202-225-4111)
Source: U.S. Representative Ed Royce