RealEstateRama
Royce Assigned to Subcommittees on Financial Institutions, Consumer Credit, GSEs, and Insurance
Royce Assigned to Subcommittees on Financial Institutions, Consumer Credit, GSEs, and Insurance
Washington, D.C. – (RealEstateRama) — U.S. Representative Ed Royce (R-Calif.) released the following statement after being assigned to the Financial Institutions and Consumer Credit Subcommittee and the Housing and Insurance Subcommittee by House Financial Services Committee Chairman Jeb Hensarling (R-Texas) for the 115th Congress: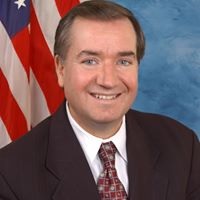 "Despite being almost a decade removed from the financial crisis, we still grapple with the same moral hazard that wreaked havoc on our economy. As a member of the Housing and Insurance Subcommittee, I'll fight the GSEs' failed model of private gains and public losses and ensure that taxpayers do not foot the bill for insuring houses that are repeatedly flooded and rebuilt. Southern Californians face one of the nation's highest costs of living; access to credit is critical. My work on the Financial Institutions and Consumer Credit Subcommittee will help my constituents responsibly finance homes, cars, and small businesses, and provide regulatory relief to community financial institutions struggling under Dodd-Frank."
The Financial Institutions and Consumer Credit Subcommittee has jurisdiction over banks, credit unions, banking depository institutions, federal deposit insurance, consumer access to credit, financial data security, financial market safety and soundness, and the Consumer Financial Protection Bureau (CFPB). Rep. Royce has advanced regulatory relief for community financial institutions to the President's desk and has also focused on protecting consumer access to credit education services.
The Housing and Insurance Subcommittee oversees the Department of Housing and Urban Development (HUD), the Government Sponsored Enterprises (GSEs), the Federal Housing Finance Agency (FHFA), the Federal Housing Administration (FHA), and the National Flood Insurance Program (NFIP). Rep. Royce is a leading proponent of housing finance reform, recently authoring bipartisan legislation to increase credit risk transfers (CRT) by the GSEs to the private sector and successfully capping GSE CEO pay after attempted multimillion dollar raises. He also has proposed changes to the NFIP that will assist local communities mitigate flood risk on repeatedly flooded properties.
Rep. Royce is one of the most senior members of the House Financial Services Committee and also serves as Chairman of the House Foreign Affairs Committee.
Contact: Saat Alety (202-225-4111)
Source: U.S. Representative Ed Royce