Royce Pushes Level Playing Field for U.S. Insurers
WASHINGTON, D.C. – (RealEstateRama) — U.S. Representative Ed Royce (R-Calif.), Chairman of the House Foreign Affairs Committee, questioned witnesses about the importance of a U.S.-E.U. covered agreement to protect American insurance firms and consumers during a Housing and Insurance Subcommittee hearing entitled "The Impact of the U.S.-E.U. Dialogues on U.S. Insurance Markets."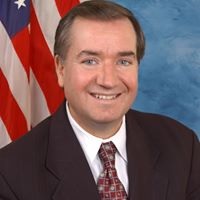 "I agree with the Chairman's previous statement of support for a narrow covered agreement to be concluded as quickly as possible because I think it serves as the only realistic hope we have of ensuring U.S. companies that they can really compete on a level playing field. A year ago, I sent a letter to the Treasury and the USTR urging them to expeditiously negotiate a covered agreement. My concern, which I stated at the time, was that without action U.S. companies with business in the E.U. would be put at a direct competitive disadvantage and that continued open access of U.S.-based reinsurers would not be assured and U.S. insurers would be exposed to the risk of additional regulatory actions by individual [E.U.] countries. Now one of the reasons we're here is because sadly the prognostications here have proven correct. To date, we have already seen actions taken by regulators in the U.K., the Netherlands, Austria, Germany, and Poland to place U.S. companies at a disadvantage. In the latter two countries, U.S. reinsurers are now prohibited from conducting cross-border operations without forming and capitalizing a branch or a subsidiary. We could have solved this. I would ask rhetorically when we might expect the 19 jurisdictions that have yet to adopt the NAIC's model reinsurance law to get on board. But I already suspect I know the answer to that: not soon enough. That's the comeuppance here. Congress predicted this would be the case. I could go back to Kanjorski's original observations. This was exactly why the concept of a covered agreement was pushed – on a bipartisan basis – by this Committee. The author of the provision, Paul Kanjorski, said at the time, back in 2009, the FIO and USTR would be given the authority to enter into a 'covered agreement' to allow for the preemption of state laws to 'harmonize reinsurance standards across national borders.' With all due respect to everybody here, notice was served 7 years ago about where we were headed if we didn't get this worked out. Where does that leave us? Director McRaith, I would like to pose that question to you because you know better than most how we got here. You were before us as a Commissioner during discussions on Dodd-Frank, and now you are leading negotiations on the covered agreement. What do you think of the notion of a state-by-state solution on reinsurance collateral at this point?" asked Chairman Royce.
"Congressman, you are absolutely right. We are at a moment in time when these concerns are not hypothetical. This is a not some metaphysical dilemma that we can debate until the cows come home. The issue is real for our industry, it's real today. The covered agreement gives us an opportunity to bring closure to issues that have been debated and discussed for decades. It's not to the exclusion of the states, it supports the state system. I, as you note, was a Director of Insurance in Illinois and strongly believe in the state system and the work that my former colleague Julie McPeak and her current colleagues do to protect consumers every day. The two are not mutually exclusive. The covered agreement preserves our system of regulation and delivers real, meaningful results for our industry operating in the E.U.," replied Mr. Michael McRaith, Director of the Federal Insurance Office (FIO).
Watch Chairman Royce's questioning of Director McRaith here or by clicking the image below.
Saat Alety (202-225-4111)