WASHINGTON, DC – (RealEstateRama) — U.S. Representative Ed Royce (R-Calif.) spoke in favor of H.R. 4620, the Preserving Access to CRE Capital Act of 2016, at a House Financial Services Committee legislative markup. The legislation tailors risk retention requirements enacted by Dodd-Frank for single asset/single borrower (SASB) commercial mortgage backed securities (CMBS).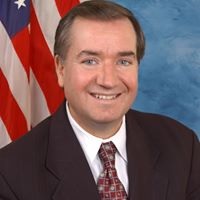 "For us in California, this is a critical industry. The reality is that commercial real estate  in the U.S. is a $3.5 trillion market. A drying up of liquidity in Commercial Mortgage Backed Securities (CMBS) market is really going to mean a lot less in terms of expansion. Whether it's malls, movie theaters, restaurants, offices, and hotels. All of that means fewer jobs as that constriction occurs.
"As we heard in this Committee just last week, securitization isn't just needed for the delivery of commercial real estate capital; it's also integral to the 'broader macro-economic growth' we need in this economy.
"The Dodd-Frank Act applied a one size fits all risk retention requirement for single asset/single borrower securities – that simply does not make sense for investments that are easy to understand, underwrite, and evaluate. This risk retention requirement increases the costs of getting projects off the ground while it does nothing to increase safety and soundness. This legislation that Mr. Hill is proposing really strikes the proper balance between risk retention and a robust CMBS market.
"This narrow legislative fix does not take away from the goal of restoring responsible securitization. Investing in the building site of a single neighborhood mall is a far cry from the behavior that brought about the financial crisis, and it should not be treated as such.
"I commend our friend, Mr. Hill, for his work and urge my colleagues on both sides of the aisle to please support this bill."
Watch Rep. Royce's remarks here or by clicking on the image below:
Contact: Saat Alety (202-225-4111)
Source: U.S. Representative Ed Royce