WASHINGTON, D.C. – (RealEstateRama) — U.S. Representatives Ed Royce (R-CA), Kyrsten Sinema (D-AZ), and Terri Sewell (D-AL) introduced H.R. 898, the Credit Score Competition Act. The bill enables Fannie Mae and Freddie Mac to consider alternative credit scoring models when making mortgage purchasing decisions.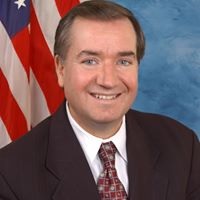 "Alternative credit score consideration by the GSEs is a win-win: it opens up the market in a responsible manner for those qualified to buy a home and eliminates the government-backed monopoly in credit scoring. That's why the Credit Score Competition Act has garnered such strong bipartisan support," said Rep. Royce.
"Many creditworthy and financially responsible Arizonans don't qualify for government-backed mortgages because of an outdated and flawed credit-scoring system," said Sinema. "Fannie Mae and Freddie Mac should have the ability to look beyond traditional forms of credit and take into account factors including whether or not borrowers pay their rent on time. Our bipartisan solution helps more hardworking Arizona families achieve the American Dream," said Rep. Sinema.
"Home ownership remains an integral part of the American Dream that shouldn't be out of the reach for low-income, rural, and minority borrowers who lack access to traditional forms of credit. I am proud to help reintroduce this critically important legislation as Fannie Mae and Freddie Mac continue to rely on credit score models that are outdated and don't necessarily take into account something as simple as whether borrowers have paid their rent on time. This legislation takes an important step towards addressing this issue and helps make homeownership a reality for more Americans across the country," said Rep. Sewell.
Fannie Mae and Freddie Mac exclusively rely on a single credit scoring model to make mortgage purchasing decisions. When coupled with the GSEs' overwhelming dominance of the secondary mortgage market, the result has been a government-backed monopoly in credit scoring. The Credit Score Competition Act directs the Federal Housing Finance Agency (FHFA) to create a mechanism that opens up the GSEs to alternative empirically derived and statistically sound credit scoring models.
Alternative credit scoring models are also more likely to take into account rent and utility payments. Allowing the GSEs to consider such scores will bolster the chances of young, African-American, and Hispanic buyers attempting to enter the market.
Last year, the Subcommittee on Financial Institutions and Consumer Credit held a hearing entitled "Examining Legislative Proposals to Address Consumer Access to Mainstream Banking Services" during which witnesses testified on the benefits of enacting the Credit Score Competition Act.
Reps. Royce and Sinema are both members of the House Financial Services Committee. Rep. Sewell is seated on the House Ways and Means Committee.
Source: U.S. Representatives Ed Royce
Saat Alety (202-225-4111)