WASHINGTON, D.C. – (RealEstateRama) — U.S. Representatives Ed Royce (R-Calif.) and Terri Sewell (D-Ala.), members of the House Financial Services Committee, released the following joint statement in reaction to today's release of the Federal Housing Finance Agency (FHFA) 2017 Scorecard: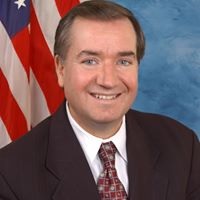 "Alternative credit score consideration by the GSEs is a win-win: it opens up the market to those looking to buy a home in a responsible manner and fosters healthy competition in the credit scoring field. That's why there is strong bipartisan support in Congress for such a move. We encourage the FHFA to move forward without further delay."
Last year, Reps. Royce and Sewell introduced H.R. 4211, the Credit Score Competition Act, which enables Fannie Mae and Freddie Mac to consider credit scoring models they currently don't evaluate when making mortgage purchasing decisions. The Subcommittee on Financial Institutions and Consumer Credit held a hearing entitled "Examining Legislative Proposals to Address Consumer Access to Mainstream Banking Services" during which witnesses testified on the benefits of enacting such a policy change.
The 2017 Scorecard states that the FHFA expects the GSEs to: "Conclude assessment of updated credit score models for underwriting, pricing, and investor disclosures, and, as appropriate, plan for implementation."
Source: U.S. Representatives Ed Royce