Opes Advisors Helped More People Purchase a Home in San Luis Obispo County in 2016
San Luis Obispo, CA (February 7, 2017) – (RealEstateRama) — Real Estate Market Reports named Opes Advisors as San Luis Obispo County's leading purchase lender for 2016. The company handled a total of 282 home purchases and 201 refinances last year, placing it in the top spot among local lenders for the second consecutive year.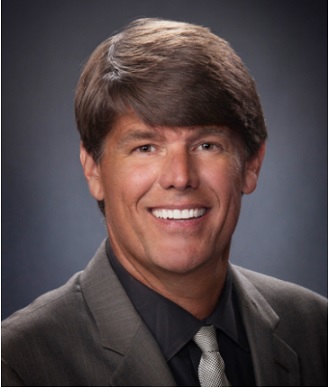 The Real Estate Market Reports are compiled and aggregated from public sources by a number of data providers. Mortgage and home loan data is typically recorded in each county and publicly available through a county recorder's office.
"It's an honor to be recognized for helping more families purchase a home in San Luis Obispo County than any other lender for the second straight year," said Ron Penir, Regional Manager of the Central Coast for Opes Advisors. "We're especially appreciative of our clients and professional real estate associates here in San Luis Obispo County for trusting us with their financing needs. Becoming a homeowner is one of the greatest thrills in life and we are proud to help so many who live here achieve their personal aspirations of owning their own home."
One of the primary advantages of Opes Advisors is that it provides local underwriting and decision-making which means that its mortgage advisors can often respond more quickly to customers' questions.
Penir credits the experience and extraordinary customer service of his team in downtown San Luis Obispo with the firm's success. "During our 10 years serving San Luis Obispo homebuyers, Opes Advisors has earned a reputation for being responsive to our customers by keeping the lines of communication open throughout each transaction. And thanks to our local underwriting, we can answer clients' questions quickly and close their loans faster, which is more important than ever in today's dynamic real estate market."
About Opes Advisors
Opes Advisors has developed the first real estate decision technology to fuse mortgage lending services with financial advice, providing clients with a personal financial model that empowers more effective life decisions, such as buying a home. As both a leading, full-service mortgage bank and financial advisory firm, the company offers a wide range of competitively-priced mortgage programs, as well as financial advice and investment management from its Wealth Management division. Opes Advisors has 39 locations in California, Oregon, and Washington. Discover more information at www.opesadvisors.com.
# # #
Media contacts:
Kevin Hawkins
WAV Group Communications
kevin (at) wavgroup (dot) com
206-866-1220 Cell/Direct/Text
Edgar Urrutia
Communications Manager
Opes Advisors
eurrutia (at) opesadvisors (dot) com
650-931-0619