WASHINGTON, D.C. – October 8, 2015 – (RealEstateRama) — Congressman John Garamendi (D-Fairfield), one of the handful of legislators invited to this year's Lake Tahoe Summit, introduced the Lake Tahoe Restoration Act of 2015. This bill, a companion bill in the House with identical language to a Senate bill coauthored by all four Senators from Nevada and California, would provide $415 million over the next decade to advance the region's highest-priority restoration projects.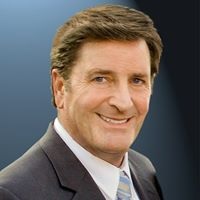 "Lake Tahoe is a national treasure," said Garamendi. "Keeping Tahoe blue should be more than a bumper sticker—it should be a priority in Congress. This bill will provide funds the region desperately needs to stop devastating wildfires, restore key watersheds, and stop the spread of invasive species."
Specifically, the bill would provide:
$150 million for fire risk reduction and forest management\
$113 million for storm water management, erosion control and watershed restoration
$80 million for the Environmental Improvement Program, which funds a variety of projects I the area
$45 million for invasive species management
The legislation also provides strong accountability for the funds by requiring an annual report to Congress detailing the status of all projects undertaken using the funds allocated by the law.
Source: Congressman John Garamendi