Hundreds of Seniors Attend Garamendi's Senior Roundtable Conversations
Fairfield, CA – (RealEstateRama) — Since Wednesday, Congressman John Garamendi (D-Fairfield, Davis, Yuba City, CA) has hosted senior center conversations in Orland, Yuba City, Davis, Vacaville, Rio Vista, and Fairfield. On Wednesday, he also honored a courageous World War II veteran, Private First Class Joe Montes, at an event at the Willows Senior Center.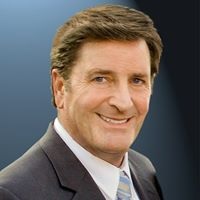 All the senior center roundtables started with a screening of highlights from the KVIE PBS documentary "Fading Away," which focuses on the latest research, the need for more research funding, the importance of support for caregivers, and the personal stories of several local families, including the Garamendis as they served as caregivers to Patti's mom in her later stages of Alzheimer's.
"Seniors are engaged volunteers, elders with wisdom and experience, patriarchs and matriarchs of proud families and resilient communities. To do my job effectively, I need to know what concerns our senior community, what's working and what isn't, and where the federal government can contribute to the health and well-being of 3rd District seniors," Congressman Garamendi said. "I hope the seniors who attended these roundtables walked away with the name of a service provider in their region or at least a pearl of wisdom of how they can stay healthy. I certainly walked away with a greater understanding of the needs of the district."
Each senior center conversation featured representatives from the senior centers describing the services they offer as well as local support organizations and each broke out into a Q&A session with the Congressman and the local senior leaders. The groups represented included organizations focused on transporting seniors to medical facilities, providing food delivery to homebound seniors, preventing fraud against seniors, helping caregivers of family members with Alzheimer's, and keeping seniors active and engaged.
Garamendi has scheduled one more senior center conversation in Clearlake Oaks on Thursday, March 10th from 2-3:30 pm at the Live Oak Senior Center, 12502 Foothill Boulevard.
Source: Congressman John Garamendi