IRVINE, Calif. – (RealEstateRama) — Meridian, a full-service real estate developer specializing in acquiring and developing real estate facilities for the healthcare sector, announced today that healthcare leasing specialist Michelle Lagos was hired as the senior asset manager and will play an active role in the management of Meridian's Southern California portfolio.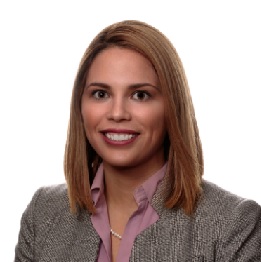 "In her new position, Lagos will be assisting Meridian's healthcare group in the asset management of Meridian's value-add healthcare properties in both northern and southern California," said John Pollock, chief operating officer of Meridian. "We are excited about our continued growth and look forward to offering our clients the wealth of knowledge and expertise our collective team brings. Lagos's extensive leasing experience provides us with a local perspective and helps solidify a foundation for our Southern California office."
"Joining Meridian was a natural fit," said Lagos. "Not only do I bring many years of experience in leasing medical office space in the LA healthcare real estate, but I also get to work with a passionate group of professionals who have a wide range of experience. With Meridian aggressively expanding its foothold in Southern California through development projects and acquisitions of value-add healthcare properties, the timing was right."
Lagos has over a decade of experience in commercial real estate. She started her commercial real estate career in 2003, working at Grubb & Ellis in marketing, and eventually as an associate in leasing and investment sales in West Los Angeles. In 2007, Lagos went in-house to work as the director of leasing for Boulevard Investment Group. During her time at Boulevard Investment Group, Lagos successfully negotiated over 500 medical office leases resulting in over $150 million in gross income and exceeded market occupancy rates for each building in the portfolio. Lagos received her undergraduate degree from the University of California, Los Angeles and is currently pursuing her law degree at Loyola Law School, Los Angeles. She currently holds a California Real Estate Salesperson License.
"Initially, my key focus will be on Cotton Medical Center, in Pasadena, Calif., which Meridian acquired in early 2016," said Lagos. "I will work closely with project management, asset management and our leasing agent to execute our leasing strategy for this asset." Logos will have an office at the Cotton Medical Center, 50 Bellefontaine Street, Suite 206 in Pasadena.
Lagos will parlay her experience in working closely with physicians and physician groups in order to provide a seamless design to lease execution process. Lagos said, "Our goal is to provide the highest quality healthcare real estate facilities and implement effective tenant retention strategies to match the evolving demands in the healthcare industry."
Meridian's Southern California office is located at 2 Venture, Suite 360 in Irvine, Calif.
About Meridian
A division of Marcus & Millichap Company, with offices in San Ramon and Irvine, Calif., Meridian Property Company is a full-service real estate developer having completed over one million square feet of innovative and integrated commercial office, primarily medical, since its inception in 2000. Meridian's services are broad in scope, but meticulous in detail — from site evaluation and land acquisition to entitlement and planning to construction and management. For more information, see mpcca.com.