WASHINGTON, DC – (RealEstateRama) — Congressman John Garamendi (D-Fairfield, Davis, Yuba City, CA) today praised the Benicia City Council for their unanimous 5-0 vote rejecting a proposed crude-oil-by-rail facility that would have been operated by Valero. The facility, if constructed, could have opened the spigot to a large number of dangerous and underregulated crude oil-by-rail trains traveling through neighboring 3rd District cities like Davis, Dixon, and Suisun.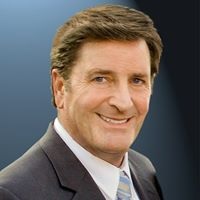 "The action by the Benicia City Council is a clear signal that shipping oil-by-rail presents a serious safety problem that must be addressed before our communities are faced with increased oil shipments," Congressman Garamendi said. "The council did the right thing by forcing a pause on oil-by-rail through our communities."
In America today, there is no universal national standard for the transportation of Baken crude oil-by-rail. This puts millions of Americans at risk. In July 2013, a crude-by-rail derailment in Lac-Megantic, Quebec, Canada, killed 47 people. Several major accidents have occurred in the United States since then, including in Virginia, West Virginia, and Illinois. Fortunately, these accidents occurred in locations sufficiently far away from population centers that fatalities were avoided. Had they occurred in the middle of a city like Davis, a disaster on the scale of Lac-Megantic, or worse, could occur.
Congressman Garamendi has been a leader in Congress in the fight to make crude oil-by-rail transport safer. He is the author of H.R. 1679, the Bakken Crude Stabilization Act, which would dramatically reduce the volatility of oil transported by rail, thereby making it safer to transport. He also successfully added an amendment to H.R. 8, the North American Energy Security and Infrastructure Act, that would have required the Department of Energy to conduct a study on the maximum volatility standard that should be allowed in the transport of crude oil. H.R. 8 passed the House. He has also sent several letters to the Administration urging the adoption of a national standard.
Source: Congressman John Garamendi