YUBA CITY, CA – (RealEstateRama) — Congressman John Garamendi (D-Fairfield, Davis, Yuba City, CA) met with public officials in the Yuba-Sutter region to discuss many important issues facing the community. The discussion focused on generating economic development at the local and federal levels, improving local transportation and water infrastructure, and preserving and enhancing the missions at Beale Air Force Base, protecting public safety and address the homelessness crisis. Congressman Garamendi was joined by Yuba City Councilmembers Manny Cordoza and Shon Harris, and Live Oak Vice Mayor Aleksandar Tica.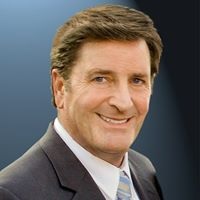 "I am grateful for the opportunity to meet with public servants in the Yuba-Sutter region to learn about how I can best address the interests of this community in Congress," Congressman Garamendi said. "These periodic brainstorming sessions help me better understand the specific federal needs of our counties and cities, which will be especially crucial as we transition into a new era in Washington."
Each participant discussed their backgrounds and appreciation for the community that inspired them to pursue a life of public service. Congressman Garamendi, a lifelong rancher and farmer, discussed his appreciation for the thriving agricultural industry in the region, and the vital contributions it provides in job creation and economic output.
"Agriculture is a cornerstone of the livelihoods and communities of the Yuba-Sutter Region," he added. "Beyond our farmlands, the leaders I met with today are focused on the well-being of our Yuba-Sutter residents, including health care, job stability, support for our veterans and service members, and infrastructure investment. I will continue to look for every opportunity to improve life for the residents of Yuba and Sutter counties and for everyone in the 3rd District."
Source: Congressman John Garamendi