Congressman Garamendi, Coast Guard Subcommittee Ranking Member, Attends Change of Command Ceremony at Coast Guard Island Alameda
ALAMEDA, CA — (RealEstateRama) — Congressman John Garamendi (D-Fairfield, Davis, Yuba City, CA), the Ranking Member of the House Transportation and Infrastructure Subcommittee on Coast Guard and Maritime Transportation, attended the Change of Command Ceremony honoring the work of outgoing Commander Vice Admiral Charles W. Ray and incoming Commander Vice Admiral Fred M. Midgette.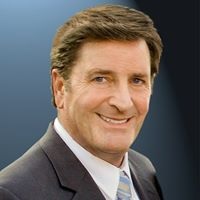 Garamendi praised Vice Admiral Ray's leadership and expressed confidence for the future of the Pacific Area under Vice Admiral Midgette. "Vice Admiral Ray has been an exceptional leader and his important work protecting the West will continue under Vice Admiral Midgette," Garamendi said. "I look forward to working with Vice Admiral Midgette in our respective roles as the Coast Guard embraces new challenges from the Artic to the Pacific Rim."
The Pacific Area is the Coast Guard's regional command element and force provider for maritime safety, security and stewardship in the Pacific. The command's area of responsibility encompasses six continents, 71 countries and more than 74 million square miles of ocean.
Source: Congressman John Garamendi