Congressman Garamendi Champions "Make It In America" for the California High Speed Rail Program
WASHINGTON, DC- – (RealEstateRama) — Congressman John Garamendi (D-Fairfield, Davis, Yuba City), together with Reps. Dan Lipinski (D-IL) and Doris Matsui (D-CA), praised the California High-Speed Rail Authority for the withdrawal of its request for Buy America waivers for component parts of its high-speed rail trains. The Authority had requested a waiver to allow the use of foreign components and foreign-sourced steel on up to 70 train sets. After extensive conversations with Congressman Garamendi, the Authority chose not to seek any exemptions to Buy America requirements.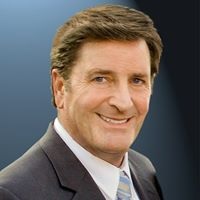 Garamendi thanked Chairman Dan Richard for immediately responding to his concerns and taking the leadership necessary to reverse the Authority's request for a waiver.
"Following my conversation with the authority, they made the right decision to withdraw the Buy America waiver request and renew their commitment to maximum American-made content in all their projects, including the high-speed trainsets," said Congressman Garamendi. "I am pleased by the commitment to the Make It In America policies I have espoused for years."
"Buy America policies are a vital and effective way to create jobs and give the overall economy a boost when the federal government invests in infrastructure," said Congressman Dan Lipinski (IL-3), Co-Chair of the Congressional Buy America Caucus.  "I applaud the High-Speed Rail Authority for forgoing their Buy America waiver and opting instead to support our nation's manufacturing sector and American workers, especially the hard-working middle class."
Congresswoman Matsui said, "I applaud the California High Speed Rail Authority for withdrawing its request to manufacture trains outside of the United States. It is vitally important that these parts are produced and manufactured in America, so that we continue to maintain job growth and economic development."
The Authority also committed to work with the manufacturing community, suppliers and Congress to ensure that all investments and products made in rail infrastructure, including high-speed trains, are made in America.
"The California high-speed rail program is an important infrastructure investment that has already provided a significant amount of construction jobs and economic stimulus to the California and National economy," said Garamendi.  "Infrastructure projects ranging from high speed rail to highways to transit to airports are the principle immediate middle class job opportunities available to Americans. It is imperative that all infrastructure projects spend American taxpayer dollars on American made equipment and services.  I am confident that the American manufacturing sector will step up to meet the challenges of producing all that is needed to build high-speed trains, highway, bridges, buses, and transit systems in America if we enforce the Buy America standards."
Source: Congressman John Garamendi