Congressman Garamendi Announces Support of Senator Feinstein's California Water Legislation
WASHINGTON, DC – February 18, 2016 – (RealEstateRama) — Congressman John Garamendi (D-Fairfield, Davis, Yuba City) announced his support of the "California Long-Term Provisions for Water Supply and Short-Term Provisions for Emergency Drought Relief Act," as introduced, by Senator Dianne Feinstein (D-CA). This legislation would provide $1.3 billion for long-term solutions for water storage, desalination, and recycling.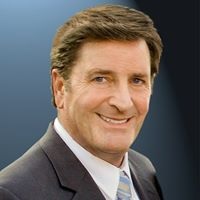 "Senator Feinstein has been committed to finding a legislative solution to California's water challenges that treats all stakeholders fairly while also staying true to our nation's landmark environmental laws. This bill fits that very high standard," said Congressman Garamendi. "Even better, the provisions of the bill align with California's voter-passed Proposition 1, which will enable better coordination between federal and state priorities."
Senator Feinstein and Congressman Garamendi had been part of a bicameral group of legislators working to negotiate a bipartisan solution to California's water infrastructure issues.
Source: Congressman John Garamendi