LOS ANGELES — (RealEstateRama) — Congressman Xavier Becerra (CA-34), Chairman of the House Democratic Caucus, announced that seven organizations in Los Angeles County received over $12 million in federal grants from the U.S. Department of Veterans Affairs to help prevent homelessness for Veterans and their families in Los Angeles.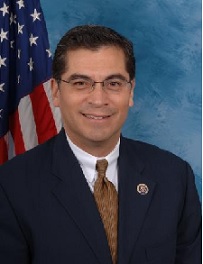 "This funding shows that we're as committed as ever to housing our homeless Veterans and their families," said Congressman Becerra. "Since 2010, we've made significant progress in Los Angeles and across the country in reducing the number of Veterans who are out on the streets. We can't let up in this fight. I will continue working in Congress and with local partners to ensure that Los Angeles receives its share of federal dollars for our Veterans."
The grants received by local veteran-serving organizations are through the VA Supportive Services for Veteran Families (SSVF) program and are part of $300 million awarded to 275 non-profit organizations across the country. The SSVF grant program provides access to crucial services to prevent homelessness for Veterans and their families. SSVF funding supports outreach, case management and other flexible assistance to prevent Veteran homelessness and rapidly re-house Veterans who become homeless.
For a full list of recipients, visit: http://www.va.gov/homeless/ssvf/index.asp