WASHINGTON, D.C. – (RealEstateRama) — U.S. Representative Ed Royce (R-Calif.), Chairman of the House Foreign Affairs Committee, released the following statement regarding the nomination of Elaine Chao for United States Secretary of Transportation: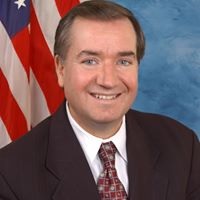 "Elaine Chao is a friend, and I've always been impressed with her leadership ability and grasp on the challenges facing our country. She will make an excellent Transportation Secretary and I look forward to working with her to address Southern California's infrastructure needs, such as funding to relieve congestion on the 57/60," said Chairman Royce.
Chairman Royce, who represents the Congressional district that encompasses the 57/60 confluence, has been a longtime advocate for fixing the freeways. Both the current Transportation Secretary Anthony Foxx and his colleague Chairman Bill Shuster of the House Transportation and Infrastructure Committee have visited the confluence at Chairman Royce's invitation to observe the gridlock. Chairman Royce has also wrote letters to the Department of Transportation in support of the 57/60 being included in the Primary Freight Network, which assisted Diamond Bar during its successful TIGER grant bid.
Elaine Chao, the former United States Secretary of Labor, is the first Asian American woman to serve as a Cabinet secretary. Her nomination is expected to be confirmed by the U.S. Senate early next year.
Contact: Saat Alety (202-225-4111)
Source: U.S. Representative Ed Royce