WASHINGTON, D.C. – August 21, 2015 – (RealEstateRama) — BH Properties, LLC, a Los Angeles-based firm that specializes in acquiring and repositioning challenged or distressed commercial real estate properties, closed more than $120 million in acquisitions during the second quarter of 2015. These transactions added 2.97 million square feet of industrial, office, retail, multifamily and RV Parks to the firm's portfolio. The properties were located in nine states, including Arizona, California, Colorado, Georgia, Iowa, Maine, Tennessee, Texas and Utah.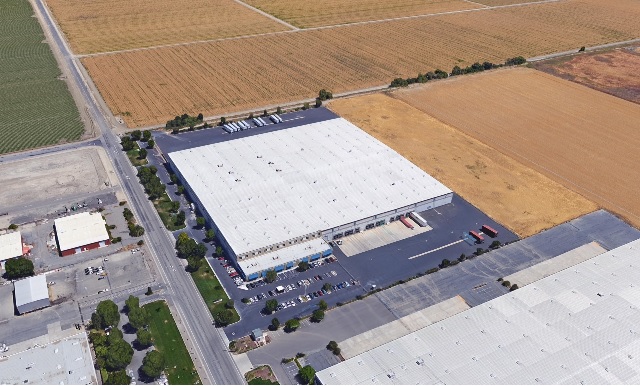 Known for its strategic value-add programs, the firm acquired three portfolios during the second quarter, including a bankruptcy portfolio from RS Legacy (formerly known as RadioShack) totaling more than 1.8 million square feet of vacant property. BH Properties plans to identify specific properties within these portfolios that could benefit from renovations and a fresh leasing strategy to re-tenant, and will explore the disposition of certain assets that do not fit the firm's long-term goals.
"Often, sellers with high-vacancy properties are looking to sell quickly, so they come to BH Properties based on our proven track record to close deals quickly, often in less than 10 days," said Steve Gozini, president of BH Properties. "We acquired 1.8 million square feet of vacancy in the RS Legacy portfolio acquisition, which is rare for the industry, however BH Properties' business model is set up to thrive in these types of acquisitions, allowing us to easily improve the property while vacant to meet the current needs of the market."
Acquisitions from the second quarter included:
• 1.8 million-square-foot portfolio from RS Legacy comprising industrial properties in Woodland, California and Fort Worth, Texas, as well as a plot of land in Fort Worth
• 287,000-square-foot industrial facility in Salt Lake City
• 230,500-square-foot office and industrial portfolio in Tempe and Chandler, Arizona
• 596,000-square-foot portfolio comprising of office, retail and multifamily as well as RV Parks from a specialty servicer
In 2015 to date, BH Properties has acquired more than 2.97 million square feet of office, retail and industrial space within its targeted growth areas of Arizona, California, Colorado, Nevada, Texas and Utah and brings the asset total to 116 properties in 17 states. The company is looking to acquire an additional 1.5 million square feet in office, retail and industrial for the remainder of the year.
About BH Properties
Founded in 1997, BH Properties is a Los Angeles-based commercial real estate investment company that focuses primarily on acquiring and repositioning distressed assets in the industrial, office and retail markets. With a portfolio of 116 properties and regional offices in Phoenix, Dallas and Salt Lake City, BH Properties has developed its own distinctive acquisition strategy in 17 states to become one of the repositioning experts in its core markets including California, Arizona, Nevada, Utah, Colorado, and Texas. For more information, please call (310) 820-8888 or visit www.bhproperties.com.