FAIRFIELD, CA — (RealEstateRama) — This morning, Congressman John Garamendi (D-Fairfield, Davis, Yuba City, CA), a Member of the House Transportation and Infrastructure Committee, hosted a Transportation Forum featuring a number of local transportation decision makers and experts. Garamendi organized the meeting to develop a better understanding of district needs and identify inadequacies in funding, planning, and coordination.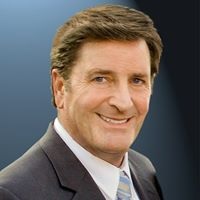 "I want this to be a productive session in which all of us address our concerns and dreams. We're talking about transportation in the broad sense: freight and transit, highways and bridges, shipping needs and construction opportunities," Congressman Garamendi said. "I'm here to learn from you about our needs here in Solano County and across this district. It's also my hope that we all come away from this meeting committed to improving the flow of resources to our diverse transportation needs."
Garamendi's introductory remarks focused on the need for long term planning and funding to give planners at all levels of government the ability to strategically allocate resources and approve projects. He also spoke favorably of competitive grants that empower local agencies to move forward with needed improvements, but in programs like the TIGER grant, there is far more demand than funding available.
"Last year, Congress finally passed a five-year surface transportation bill: the FAST Act. We have five years. That's the good news. The bad news: we need to find additional funding," Garamendi explained. "But there's hope! The FAST Act is written to make it easy to add additional money to the formulas should Congress choose to devote more resources. We have to find a new way to fund these programs."
Following the Congressman's opening remarks, Laura Podolsky with UC Davis's National Center for Sustainable Transportation, introduced their work on sustainable transportation planning. Given the extensive trucking and freight rail routes in the 3rd District, as well as the Congressman's related work as the Ranking Member of the Coast Guard and Maritime Transportation Subcommittee, she focused on their "California Sustainable Freight Action Plan".
She was followed by John Harvey with the University of California Pavement Research Center (UCPRC). He noted that for most local governments, pavement and transportation maintenance are the biggest line item in a city's budget. Delays in rehabilitation and reconstruction cause costs to skyrocket at the end of a transportation segment's lifecycle, siphoning money away from every other priority. He also noted that on roads with substantial traffic, rough pavement is a significant cost-driver in the economy and contributor to greenhouse gas emissions as it makes cars and trucks less fuel efficient. Much of his presentation referenced extensive research released last year in "Towards Sustainable Pavement Systems: A Reference Document", which was produced in partnership with the UCPRC.
Janet Adams with the Solano Transportation Authority then gave a presentation on the county's transportation needs and sources of revenue. She noted that the county only received 7% of its transportation funding from the federal government. With the Congressman's support, the county has been seeking FASTLANE grant program funding to address ongoing freight traffic needs, specifically the I-80/I-680/SR-12 Interchange Project. Solano is at the center of a major goods movement corridor and the county has also been seeking a TIGER grant for the proposed Fairfield/Vacaville Train Station. She also identified future improvement needs, including protecting SR-37 from flooding degradation. The economies of Napa, Sonoma, Marin, and Solano are very closely linked with many living in one county and working in another. The county also wants to replace its bus system, with many buses above their lifecycle.
Matt Carpenter with the Sacramento Area Council of Governments (SACOG), which represents six counties, 22 cities, and 2.4 million people, followed Janet with his presentation. More than 800,000 new residents are expected to move into the SACOG region over the next 20 years, making long term transportation planning essential. He identified the following transportation projects as priorities in the 3rd District:
· Rural road safety improvements (CR-27, CR-31, CR-98, SR-113)
· New 5th Street Bridge in Yuba City/Marysville
· Streetscape and safety improvements in Davis, Easparto, Live Oak, and Winters
· Carpool lanes and new bike bridge across the I-80 Yolo Causeway
· Roadway operations and streetscape improvements on Highways 20 and 70 in Yuba City and Marysville
· I-5 Interchanges and Main Street improvements in Woodland
· Improved local bus and ADA-demand response transit services: Davis Community Transit, Unitrans, Yolobus, Yuba-Sutter Transit
· Expanded commuter bus services to Downtown Sacramento from Davis, Woodland, and Yuba City/Marysville
· Davis Amtrak Depot improvements (parking, bicycle access and transit services)
· Increase rail services along the Capitol Corridor to better connect Sacramento and Davis to the Bay Area
· First Mile/Last Mile improvements, including the Connect Card and bikeshare
He was followed by Sue Takhar with Caltrans. She noted that the State of California needs $8 billion a year just to maintain its existing road infrastructure, yet it only receives $2.3 billion annually. She gave a presentation on every ongoing Caltrans project in the 3rd District.
Following the presentations, there was time for a question and answer session. The first questioner noted that our policy goals of reducing vehicle miles traveled, increasing fuel efficiency, and increasing transit, while having many benefits, also has a major detrimental impact: a reduction in funding for transportation since so much of the funding comes from the gas tax. The questioner also noted that much of the conversation hinged on transit from places with lower costs of living to higher costs of living, because many jobs in wealthier areas are not near affordable housing. He also asked how local transit agencies are planning for the increased reliance on automatic vehicles.
Another questioner asked the assorted experts to incorporate "dig-once" policies. If you're reconstructing a road, sidewalk, drainage system, etc., look for opportunities to also install electrical and high speed broadband wires at the same time.
"We are making choices about how to spend the wealth of the nation. In order for us to make good choices, we all need to be advocates," Garamendi concluded. "We need to understand our choices and challenges. This forum is important to me, and I thank you for helping build my to-do list on transportation needs."
Source: Congressman John Garamendi