RealEstateRama
Royce Presses Castro on Transparency and Accountability at HUD
Royce Presses Castro on Transparency and Accountability at HUD
WASHINGTON, D.C. – (RealEstateRama) — U.S. Representative Ed Royce (R-Calif.) questioned U.S. Department of Housing and Urban Development (HUD) Secretary Julián Castro on the Federal Housing Agency's (FHA) forthcoming Property-Assessed Clean Energy (PACE) loan guidelines and HUD's Distressed Asset Stabilization Program (DASP) during a House Financial Services Committee hearing entitled "HUD Accountability."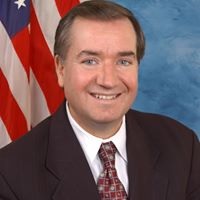 "In August 2015, [FHA] Principal Deputy Assistant Secretary Ed Golding, who I see is with us today, announced anticipated guidance on FHA-insured financing for properties with these qualifying PACE loans. As you may know, the use of PACE 'super liens' has grown more in California than anywhere else. I think it does pose additional risks for homebuyers and lenders, who already face some significant hurdles. When is the Department's actual guidance on PACE loans coming? Will implementation be made through a HUD Mortgagee Letter or via a public notice and comment rulemaking?" asked Rep. Royce.
"We anticipate very likely in the next several weeks we will offer that. I believe it's a Mortgagee Letter, but Ed [Golding] can check me on that. That is something we are currently working on… that's still being discussed, whether it's a Mortgagee Letter or public notice and comment. With respect to California, there is a California approach. There are also states that take a different approach. Part of getting to this guidance has been looking at a way we can work with the states to empower them to pursue PACE and also, again, protect the integrity of the Mutual Mortgage Insurance Fund," replied Secretary Castro.
"FHA Acting Commissioner Carol Galante said in 2012 that an important objective of DASP is to 'save considerable money for the FHA's insurance fund.' I think you agree with that assertion. Twice in your written testimony you mention how the proposed changes to the program will 'maximize returns or recoveries to the Federal government.' I'm having a tough time understanding how this is possible. If the non-profit DASP buyers are able to purchase loans at reserve prices that are lower than what would be hit under the current open-bidding process, aren't returns going to be lower, logically?" asked Rep. Royce.
"I don't believe that's necessarily true. That assumes that the notes that these non-profits are taking on would have been taken on by these private sector investors in a national pool. We believe, and OMB believes, it won't have a detrimental impact on the Fund," stated Secretary Castro.
"How are you going to gauge success? If the relative rate of return, as compared to the traditional REO process, dips below the current 16 percent… is that then a setback? Or if it dips below 10 percent? At that point, do you have quantitative goals? If the goal is to save considerable money for the FHA Insurance Fund, then we should go back to the old policy. Will you go back and look at the rate?" questioned Rep. Royce.
"I think you put your finger on something that is a factor that we will look at as we evaluate how we meet both of these goals, building up the Mutual Mortgage Insurance Fund and keeping more families in their homes. We will look at that," said Secretary Castro.
"The relative rate of return is either going to go down, or stay the same, or it's going to go up. Logically, if part of the mission is saving considerable money, that has to be put in the equation to balance the scale here," asked Rep. Royce.
"I think you'd agree with me that if that rate of return were to go down, there could be several reasons for that. It may or may not be the fact that you have more non-profits bidding," concluded Secretary Castro.
Watch Rep. Royce's questioning of Secretary Castro here or by clicking below.
Contact: Saat Alety (202-225-4111)
Source: U.S. Representative Ed Royce