Royce Highlights Benefits of Covered Agreement
WASHINGTON, D.C. – (RealEstateRama) — U.S. Representative Ed Royce (R-Calif.), Chairman of the House Foreign Affairs Committee and a senior member of the House Financial Services Committee, highlighted the benefits of enacting a U.S.-EU covered agreement during a Housing and Insurance Subcommittee hearing entitled "Assessing the U.S.-EU Covered Agreement."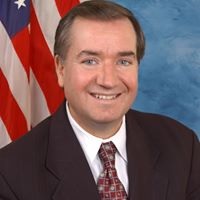 "In my committees, there is a practical limitation, I usually only have three or four witnesses. But in this particular case, if we're going to have a full conversation about this agreement, we do need to think about all the negotiating parties and all the parties affected that are not at the table: The USTR, the life insurers, the reinsurers, and the major brokers. The practical limitations do not allow us really to make the hearing that broad, but I would make that point.
If I could summarize where I think we are today in terms of these tracks. On the one hand, the states are going down a path where reinsurance collateral requirements are already being lowered, albeit at a snail's pace. In return, the EU has not agreed to any relief for U.S. insurers or reinsurers. It's possible we get nothing then, for something. That's one path.
Meanwhile, Congress gives Treasury and the USTR the power to negotiate a covered agreement. A power, by the way, which was debated in this very Committee and unanimously supported by both sides of the aisle on a bipartisan basis. Treasury and USTR then negotiated an agreement that effectively agrees to what the states have already agreed to do and lower the reinsurance collateral. In return, we open up the entire EU reinsurance market to U.S. reinsurers without discrimination, and we save direct writers billions of dollars in European compliance costs, which, as we have heard today, can be passed along to consumers. I would just ask Ms. Pusey, am I missing something here in the way this appears to me?" asked Chairman Royce.
"No sir, that's our read as well," replied Ms. Leigh Ann Pusey, President and Chief Executive Officer of the American Insurance Association.
"I would ask Mr. McRaith, without this agreement in place, we have seen regulators in the U.K., the Netherlands, Austria, Germany, and Poland place U.S. companies at a disadvantage. If we scrap this agreement, as some are suggesting today, where does that leave us? What are state regulators authorized to do to adequately address these issues? Is the EU looking to sign MOUs with 50 states?" asked Chairman Royce.
"U.S. reinsurers were being denied opportunities nine, ten months ago in the EU. We resolved that issue through the agreement and opened the entire European market to U.S. reinsurers. U.S. primary companies were being asked to comply with extraordinary regulatory requirements in the EU that could be increasingly burdensome but for this agreement. I can't speak to what the Europeans would do in the event this agreement were to fail in the United States, but I know… that our industry has a lot to lose and American insurance jobs are at stake," replied Mr. Michael McRaith, former Director of the Federal Insurance Office (FIO).
Watch Chairman Royce's remarks here or by clicking the image below.