GSEs Should Be Engaged in More Risk-Sharing
WASHINGTON, D.C. – June 30, 2016 – (RealEstateRama) — U.S. Representative Ed Royce (R-Calif.), a senior member of the House Financial Services Committee, released the following statement in reaction to the Federal Housing Finance Agency's (FHFA) announcement on credit risk-sharing by the GSEs: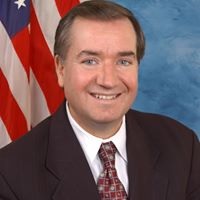 "The GSEs should be engaged in significant and increasing risk transfer transactions. An all-of-the-above approach is needed to ensure all types and sizes of mortgage originators can help decrease taxpayer risk. While I applaud the FHFA's move today, Congressional action is ultimately needed to ensure a strong and stable housing market built on private capital."
Last November, the President signed legislation by Rep. Royce to cap the salaries of the CEOs of Fannie Mae and Freddie Mac. It was the first major standalone legislation enacted that dealt with the GSEs since they were placed into conservatorship after the financial crisis.
Representative Royce serves California's 39th Congressional District, which encompasses parts of Los Angeles, Orange, and San Bernardino counties. He is Chairman of the House Foreign Affairs Committee and a senior member of the House Financial Services Committee.
Contact: Saat Alety (202-225-4111)
Source: U.S. Representative Ed Royce