RealEstateRama
Chairman Royce Meets with the Asian American Business Community
Chairman Royce Meets with the Asian American Business Community
WASHINGTON, D.C. – (RealEstateRama) — U.S. Representative Ed Royce (R-Fullerton), Chairman of the House Foreign Affairs Committee, convened a round table discussion with local business leaders from the Asian American community. The group spoke about federal issues of concern to small business owners including tax reform, trade agreements, access to capital, regulatory relief, and infrastructure investment.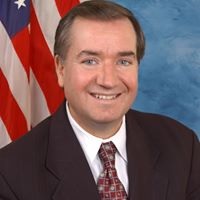 "Asian Americans make up a significant amount of the small business community, therefore I appreciate the feedback from these local leaders. As a former small businessman, I know just how costly Sacramento and Washington make it to run a business in California. That's why I'm focused on simplifying our tax code, cutting burdensome regulations, and ensuring our roadways can support a free movement of goods to market," saidChairman Royce.
In response to his support for pro-business legislative policies, Rep. Royce was recently recognized by theNational Federation of Independent Business (NFIB), National Retail Federation (NRF), andNational Association of Manufacturers (NAM). These associations represent tens of thousands of California businesses.
Contact:
Saat Alety (202-225-4111)