RealEstateRama
California Housing Forum Participants Agree: It's Time for Real Solutions
California Housing Forum Participants Agree: It's Time for Real Solutions
California Apartment Association event brings all sides to the discussion
SACRAMENTO, CA – (RealEstateRama) — When talking about housing in California, compromise is sometimes the last word that comes to mind. A forum held last Thursday in Sacramento was designed to start moving toward that goal.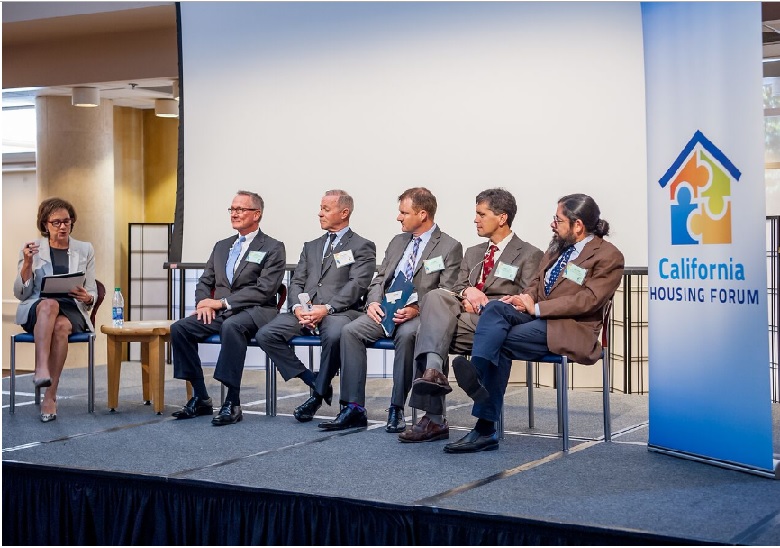 The California Apartment Association (CAA) brought together members from all sides of the housing debate, including representatives from the State, affordable housing advocates, labor, builders, property owners and residents with an objective to find ways to start working toward consensus on how to resolve California's worsening housing situation.
"There is no other issue more critical to the state," says Tom Bannon, Chief Executive Officer of the CAA. "We were pleased to host the event and gather panelists who all have a vested interest in working toward solutions. It was evident that all sides want to create real solutions."
"We all have a collective responsibility to build housing for the workers that are coming in. Many cities and counties do not want to have those conversations," Assemblyman David Chiu said.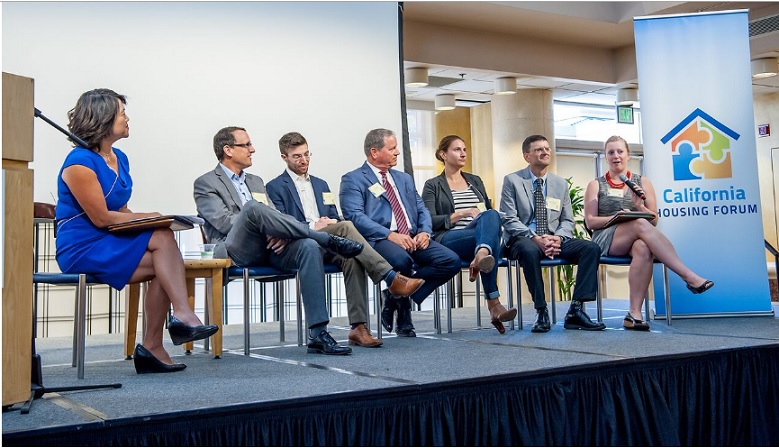 The event was kicked off by Mac Taylor, Legislative Analyst, who asserted: "Bottom line, we need to build more housing. We need to make it easier to build more housing."
His was a galvanizing statement for the day's panel discussions, which covered the evolution of the crisis, the barriers that have exacerbated it and what all sides can do to alleviate it. Reaching a consensus around what will work best in the state will not be easy; and there is no simple "one size fits all" fix.
Building consensus is part of the solution but it is also part of the problem. Together all sides recognized there are key issues that need to be addressed and admitted that without change, we know exactly what is going to happen: the future will be like the present.
The state has built less than half the houses needed to accommodate its workforce over the last decade. The impact has affected diversity in the cities and has seen many lower income families fleeing urban centers for the suburbs, creating longer commutes, longer days and harder working conditions.
"Since the last Census in San Francisco, more than half of our African American community has left our City. Many of our middle-class workers – teachers, nurses, firefighters, police officers – have two-hour commutes to work," Assemblyman Chiu said.
One area where consensus was reached easily was when the discussion turned to who needs to take the reins. All panelists agreed that state, local and federal support is needed to resolve one of the primary issues: addressing local opposition to projects that could help resolve the crisis.
"NIMBYism" is one of the chief culprits behind the lack of housing in California; local opposition to building projects has hampered moving the needle forward. Mark Stivers, Executive Director of the California Tax Credit Allocation Committee, stated we need to take incremental steps to start making progress.
"We need to provide fiscal incentives or penalties for local governments so they follow the law and reduce NIMBY pressures by giving less weight to sentiment," Stivers said.
This was echoed by CAA's Bannon, who said it was time to, "Put some teeth in the state law to help achieve the targets we must meet to house people in our state."
The CAA will be producing a complete report and findings from the event in November.
# # #
About California Apartment Association
The California Apartment Association (CAA) is the nation's largest statewide trade group representing owners, investors, developers, managers and suppliers of apartment communities. For 75 years, CAA has represented the ethical members of the rental housing industry in all aspects of government affairs within California. CAA provides educational and compliance resources to help owners and managers understand and comply with California's complex web of rental housing laws and regulations.
CAA has 13,000 members, representing more than 50,000 owners, developers and industry professionals who depend on the Association to defend their investments. CAA champions its Code of Ethics and insists that members uphold the utmost integrity in the multifamily housing field. At the same time, CAA's public affairs team tirelessly protects the industry's ability to build and manage quality housing for California's growing population. www.caanet.org.