RealEstateRama
California GOP Delegation Releases Statement on California Water Shortage Legislation
California GOP Delegation Releases Statement on California Water Shortage Legislation
WASHINGTON – (RealEstateRama) — U.S. Representative Ed Royce (R-Fullerton) and the Republican Members of California's Congressional Delegation issued the following statement regarding the upcoming consideration of multiple pieces of legislation addressing California's water shortages: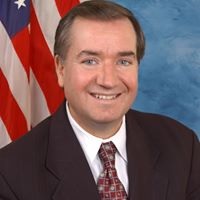 "California House Republicans are prepared to lead Congress this week in major steps towards water solutions our state desperately needs. The House of Representatives is scheduled to consider California water legislation on the House amendment to the Senate energy bill AND the House Energy and Water Appropriations bill. House passage on both will send these bills into a House and Senate conference — marking the first time this has happened. While the House has acted multiple times over the years, our Democratic Senate colleagues have neglected the urgency of this crisis. This week's action will ensure they can no longer ignore sensible solutions."
First, the House will vote on the House amendment to S. 2012, the Energy Policy Modernization Act of 2016, which will include H.R. 2898, the Western Water and American Food Security Act of 2015. In addition, the House is scheduled to vote on H.R. 5055, the Energy and Water Development and Related Agencies Appropriations Act, 2017, which also includes provisions from H.R. 2898.
Both pieces of legislation are expected to move to conference with the Senate.
Specifically, this language will:
-Require federal agencies to use current and reliable data when making regulatory decisions.
-Provide federal regulators with the direction and flexibility they need to capture water during periods of greater precipitation.
-Cut red tape holding back major water storage projects that have been authorized for over a decade.
Contact: Saat Alety (202-225-4111).
Source: U.S. Representative Ed Royce