PASADENA, Calif. – (RealEstateRama) — Hanley Investment Group Real Estate Advisors, a nationally-recognized real estate brokerage and advisory firm specializing in retail property sales, announced today that the firm is marketing for sale a rare fee-simple ground-lease opportunity on South Lake Avenue in Pasadena, Calif. The offering, which is currently unpriced, is for the fee-simple land underlying The Shops on Lake Avenue retail and parking and is shadow-anchored by Macy's.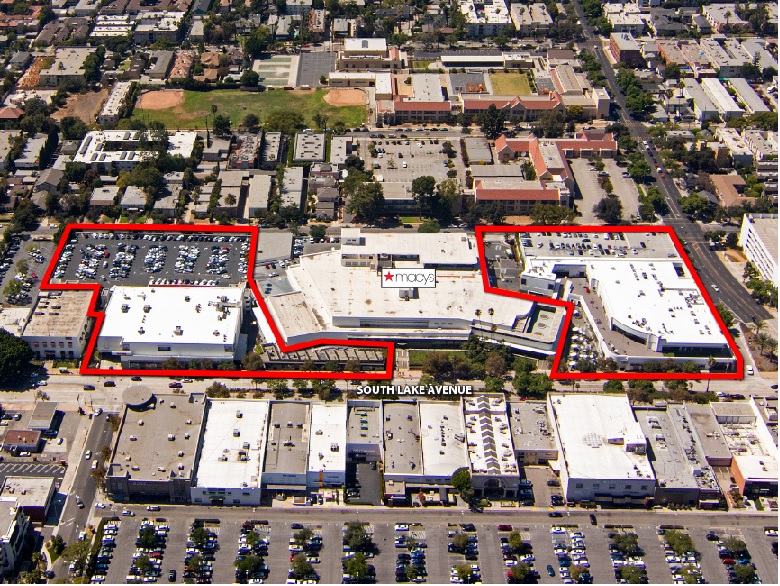 According to Hanley Investment Group Senior Vice President Carlos Lopez, the property's listing agent, the offering consists of two parcels totaling 5.32 acres with a total of 131,153 square feet of building at 345 & 401 South Lake Avenue. Approximately 61 years remain on the lease term (which includes two 10-year options and increases every five years); 100 percent of the improvements revert to the landowner upon expiration of the ground lease.
"This is a once in a lifetime opportunity for an investor to purchase over five acres of land along South Lake Avenue in the heart of the premier shopping district in Pasadena," said Lopez. "A long-term, triple-net ground lease is one of the most secure forms of real estate investment. "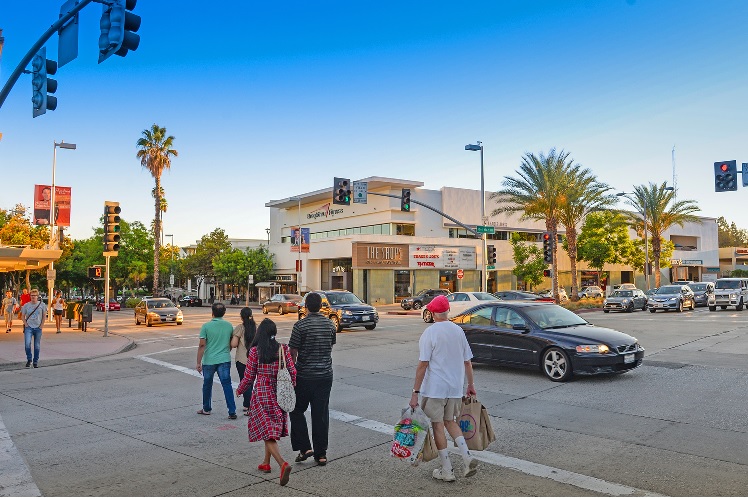 The fee offering lies under The Shops on Lake Avenue, which is anchored by Macy's (not included in the offering), T.J.Maxx, Trader Joe's, Jos. A Bank, Orvis, Sola Salon, Paul Martin's, Breakthru Fitness, Corner Bakery, Gymboree, AT&T, Nekter Juice Bar, Pieology Pizzeria, Tokyo Shabu Shabu, Coffee Bean & Tea Leaf, Yogurtland, and Massage Envy. Tenants on South Lake Avenue, such as Williams-Sonoma, Talbots, Pacific Sales, Corner Bakery and Ross Dress for Less, rank among the highest sales volumes for their respective chains.
Lopez adds, "The offering is an irreplaceable asset with minimal risk and significant upside potential. There is extreme security in the fee-simple land ownership."
The South Lake Avenue corridor consists of 12 blocks of shopping and dining that include over 600 businesses in addition to two million square feet of Class A office. The Shops on Lake Avenue is the main retail project within the district and draws from the region, including nearby cities of Arcadia, Eagle Rock, La Cańada Flintridge and San Marino. The average household income is $102,500 with 37 percent of households averaging $100,000 or more within a three-mile radius.
"We are pleased to be selected to represent the seller in the strategic disposition of this asset," said Lopez. "High-quality urban locations in great cities and the urban core of Southern California in districts such as Pasadena, Hollywood, Downtown Los Angeles and Santa Monica continue to attract investors from the region, as well as from across the nation and the global investment community. We know that this property and the location will drive significant investor interest."
About Hanley Investment Group
Hanley Investment Group Real Estate Advisors is a retail investment advisory firm with a $5 billion transaction track record nationwide, who works closely with individual investors, lending institutions, developers, and institutional property owners in every facet of the transaction to ensure that the highest value is achieved. For more information, visit www.hanleyinvestment.com