Retail, Office and Medical Complex Sells for Nearly 98% of Asking Price
CORONA DEL MAR, CALIF. – (RealEstateRama) — Hanley Investment Group Real Estate Advisors, a nationally-recognized real estate brokerage and advisory firm specializing in investment property sales, announced today that the firm arranged the sale of Arcadia Gateway Center, a 156,046-square-foot, mixed-use commercial center comprised of retail, medical and office buildings in Arcadia, Calif. The sale price was $62,081,611, representing a cap rate of 5.45 percent.
Hanley Investment Group President Ed Hanley, Executive Vice President Pat Kent, along with Senior Associate Corey Olson, represented the sellers, Arcadia Gateway Centre Delaware Partners, LLC and Post Exchange, LLC. The buyer, JLJ (USA) Investment, LLC of City of Industry, Calif., was represented by Henry Hong, senior vice president with Lee & Associates in the City of Industry, Calif.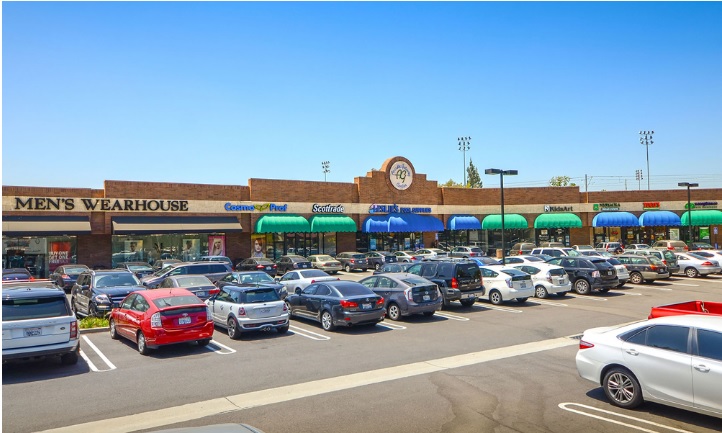 Built in 1988 on 7.90 acres, Arcadia Gateway Center is located at 300-450 East Huntington Drive, at the southwest corner of Huntington Drive and 5th Avenue in the city of Arcadia in Los Angeles County. The five-building complex is situated just off the Huntington Drive exit of the 210 Freeway at the entrance to Arcadia and benefits from approximately 900+ feet of frontage along Huntington Drive, which is the main east-west commercial thoroughfare in the immediate trade area.
"This is a prime, irreplaceable southern California location with strong historical tenants and 98 percent occupancy, situated near the heavily-trafficked 210 Freeway exit with 265,000+ cars per day," said Hanley. "Our team developed a best and final pricing strategy and, using our proprietary investor and broker database, we were able to generate seven qualified offers from primarily private investors very near the marketing price."
According to Kent, the retail component, which is 91 percent leased, features a 43,578-square-foot single-story multi-tenant building and two freestanding restaurant pad buildings leased to BJ's Restaurant and Brewhouse and Olive Garden. The multi-tenant retail center includes Men's Wearhouse, Leslie's Pool Supplies, Scottrade, Starbucks and Togo's. The property also features a 48,455-square-foot two-story medical office building which is 100 percent leased to HealthCarePartners with a corporate signature guaranteed by DaVita and nine plus years remaining on the lease term; and a 64,013-square-foot four-story multi-tenant office building, which is also 100 percent leased. The office building's second, third and fourth floors are fully leased to HealthCare Partners, Oracle America and Regus, respectively, and the ground floor is leased to a synergistic mix of medical and service-oriented tenants.
"The property offered the buyer instant diversification with the total net-operating income allocated as approximately 32 percent from retail, 28 percent from medical and 34 percent from office," said Kent.
According to Kent, with the exception of Regus and Oracle America, who signed 10-year lease agreements in 2016 and 2013 respectively, 90 percent of the current tenants have occupied space at the property for more than five years and 73 percent of the current tenants have occupied space at the property for more than 10 years. Approximately 75 percent of the existing tenancy is not scheduled to mature until 2019 or later.
Arcadia Gateway Center is situated in a densely-populated and affluent area. There are more than 150,000 people within a three-mile radius of the property earning an average household income in excess of $95,000.
"The property also benefits from being well-located in this established office corridor with excellent daytime population," said Kent. "There are currently one million square feet of existing office space (and 99% occupancy) within a two-block radius of Arcadia Gateway Center, which substantiates a high daytime population and demonstrates strong office and retail demand in the immediate area."
Arcadia Gateway Center is also located immediately adjacent to the Metro Gold Line, which supplies light-rail service connections from Downtown Los Angeles, up north to Pasadena, and as far east as Montclair. The closest light-rail transit station is located within walking distance just two blocks northwest of the property.
About Hanley Investment Group
Hanley Investment Group Real Estate Advisors is a retail investment advisory firm with a $5 billion transaction track record nationwide, who works closely with individual investors, lending institutions, developers, and institutional property owners in every facet of the transaction to ensure that the highest value is achieved. For more information, visit www.hanleyinvestment.com.